University of California, Los Angeles
Master of Urban and Regional Planning
---
---
UCLA Luskin's Department of Urban Planning is at the intersection of unique academic, regional, geographic, and professional resources that creates a learning environment unlike any other. Los Angeles, one of the most culturally diverse and exciting urban settings in the world, serves as a unique laboratory for faculty and students to study and solve urban issues and problems. The world-class faculty in the department—nationally and internationally recognized scholars and leaders in community development, environmental planning, housing, land development, regional and international development, transportation, and urban design—prepare master's and doctoral degree students to address the social, economic, and spatial relationships that shape society.
Events
Click here for more information on our events.
Quick Links
Research the Program
Connect with Us

Degree Information
The Master of Urban and Regional Planning (MURP) is a full-time two-year degree program that is fully accredited by the Planning Accreditation Board, a joint undertaking of the American Institute of Certified Planners and the Association of Collegiate Schools of Planning. Approximately 70 new students enroll in the program each fall.
Students must complete a minimum of 72 units of coursework divided into two main areas: core courses and area of concentration courses.
Core courses
cover
 knowledge common to all areas of planning, such as economics, the history and theory of planning, and urban planning law. These are required of all Master's students, although it is possible to test out of some requirements. Students must also complete all requirements within one or more
Areas of Concentration:
Students are also expected to complete 300 hours of fieldwork and a capstone project. The capstone project may take one of three forms: 
The Applied Planning Research Project, where students work one-on-one with a client of their choosing to complete a planning research project. 

An Academic Thesis

A Group Comprehensive Project in partnership with community members and UCLA Urban Planning Faculty
We have a Joint Degree with Sciences Po, where students will obtain a MURP from UCLA Luskin and a Master of Governing the Large Metropolis from Sciences Po.
Master's students must complete a minimum of 72 units (18 courses).  Students generally take 12 units in each of 6 terms, completing the program in two years.
Upon entering the program, all students must pass examinations indicating competence in basic mathematics and microeconomics before enrolling in required core courses.
Master's students who enter without substantial prior experience in planning are required to complete 300 total hours of fieldwork.

Students are also required to complete a

capstone

, either thesis, applied planning research project or group comprehensive project. Examples of student research projects are available online.
Our Alumni
Our graduates hold leadership roles in Southern California and around the world. Our change agents work in the public, private, and non-profit sectors. They share a passion to affect lives and the expertise to turn that passion into a reality. Our graduates work on every aspect of planning and in every corner of the globe, including:
Asian Pacific American Legal Center

Chicago Metropolitan Agency for Planning

City of Los Angeles

Los Angeles Conservancy

Parsons Brinkerhoff

U.S. Department of Transportation
---
Find More Programs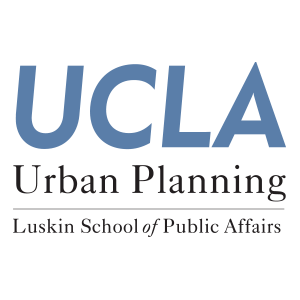 Sean Campbell,
Associate Director of Admissions & Recruitment
University of California, Los Angeles
Luskin School of Public Affairs
Department of Urban Planning
337 Charles E. Young Drive East
Los Angeles, CA 90095
US
Planning Accreditation Board
Other programs at this university
Find More Programs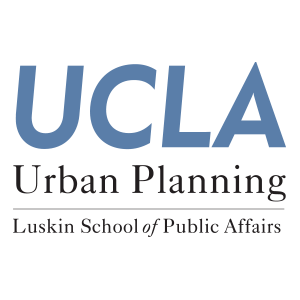 Sean Campbell,
Associate Director of Admissions & Recruitment
University of California, Los Angeles
Luskin School of Public Affairs
Department of Urban Planning
337 Charles E. Young Drive East
Los Angeles, CA 90095
US
Planning Accreditation Board