Texas A & M University
Master of Urban Planning
---
---
The Master of Urban Planning program at Texas A&M University is one of the strongest – and most affordable – planning programs in the United States.  The MUP program delivers a world-class planning education that prepares students for exciting careers in the public, private and non-profit sectors.
The MUP program is distinguished by our hands-on education, world-class faculty, and affordability.
Our curriculum equips students with the foundational knowledge, skills and experience they need to plan for sustainable and resilient communities. Students also pursue advanced training in one of our emphasis areas (transportation, community resilience, housing, community and economic development or create your own) through specialized electives and internship opportunities. Every student in our program gains hands-on experience through Texas Target Communities, an award-winning program that partners graduate planning courses with low-capacity communities across our state. Texas A&M is also located in the heart of the Texas Triangle, one of the fastest-growing and most dynamic urban megaregions in the world. Our location provides students with endless opportunities for real-world learning in communities ranging from small towns to dense cities.
Our planning faculty includes leading scholars and practitioners and ranks in the top 10% of all doctoral-granting planning programs for numbers of citations, publications, and external grant funding dollars, according to analysis conducted by Academic Analytics. Our Hazard Reduction & Recovery Center is the oldest and most well-recognized disaster center within an urban planning program and is home to some of the country's top climate and disaster researchers. The Texas A&M Transportation Institute is the largest transportation research center in the U.S., and employs many of our students, both during and after their studies. Our transportation faculty are leading researchers in active living, walkability, mobility, and sustainable transportation. Our location provides students with endless opportunities for real-world learning in communities ranging from small towns to urban neighborhoods. While completing their MUP degree, students also have the opportunity to pursue an interdisciplinary certificate in community development, environmental hazards management, health systems and design, sustainable urbanism, or transportation planning.
Lastly, our program is affordable. In-fact, Texas A&M is the least expensive top-25 graduate planning program in North America. Additionally, a large majority of our students (including international students) qualify for in-state tuition when they earn a competitive scholarship from the Department of Landscape Architecture and Urban Planning. Combined with the low-cost of living in College Station, this means that our MUP program is one of the best value graduate planning degrees in the United States. Upon graduation our students join Texas A&M Association of Former Students, the largest and most loyal alumni network in the world.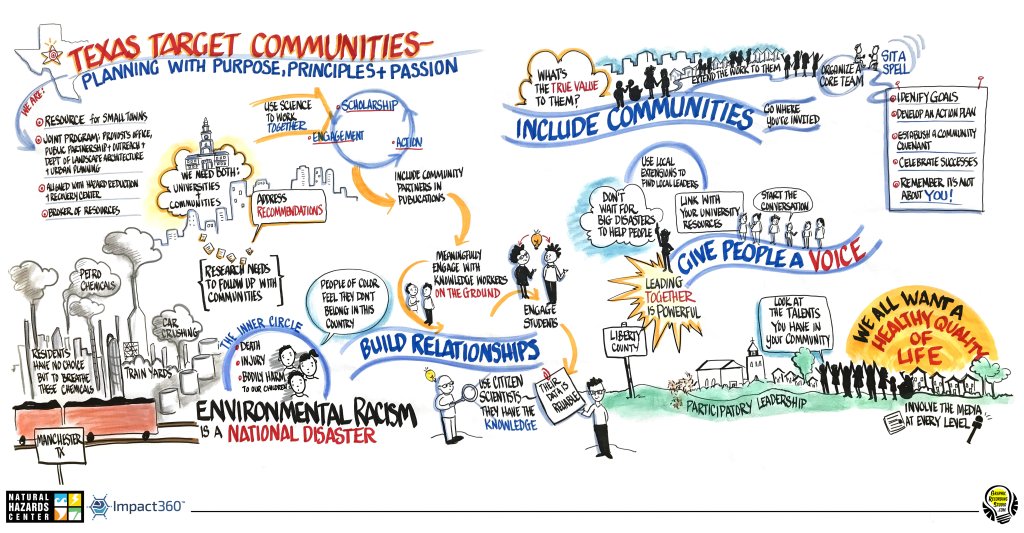 Contact:
Andrew Rumbach , Associate Professor; Coordinator, MUP program
Mailing Address:
Texas A & M University
Department of Landscape Architecture & Urban Planning
College of Architecture
3137 TAMU
College Station, TX 77843-3137
US
---
Find More Programs

Texas A & M University
Department of Landscape Architecture & Urban Planning
College of Architecture
3137 TAMU
College Station, TX 77843-3137
US
Planning Accreditation Board
Find More Programs

Texas A & M University
Department of Landscape Architecture & Urban Planning
College of Architecture
3137 TAMU
College Station, TX 77843-3137
US
Planning Accreditation Board