Academic Programs in Urban Planning and Related Fields
Texas A&M University's programs in urban and regional planning offer perhaps the best value in a planning education available in the United States. 
Low tuition and a low cost-of-living coupled with one of the most productive and active faculties in the nation means that students get a lot of bang for their buck.  Our faculty rank in the top 10% of all doctoral-granting planning programs for numbers of citations, publications, and external grant funding dollars, according to analysis conducted by Academic Analytics. 
While in our program, students receive hands-on service learning through our Texas Target Communities program, providing assistance to low-capacity communities across our state.
Our Hazard Reduction & Recovery Center is the oldest and most well-recognized disaster center within an urban planning program in the country and is home to some of the country's top environmental and disaster researchers, giving our students an edge in becoming sought-after professional planners who understand how to plan for and recover from increasingly numerous and dangerous natural and technological disasters.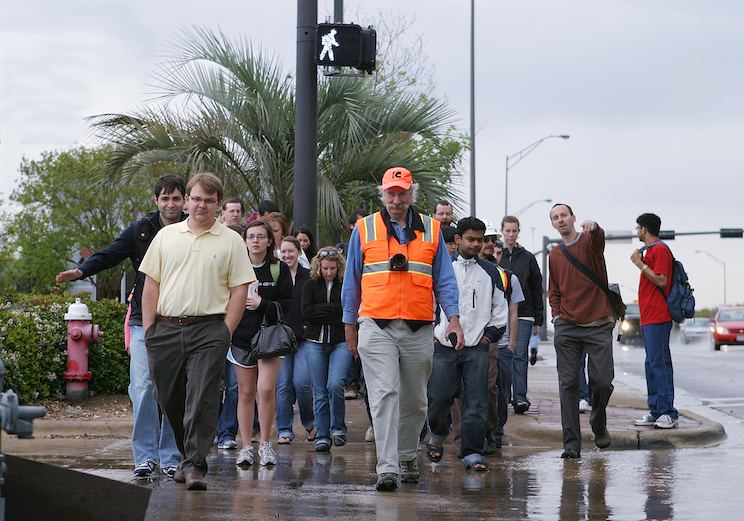 The Texas A&M Transportation Institute is the largest transportation research center in the U.S., and employs many of our students, both during and after their studies. Our transportation faculty are leading researchers in active living, walkability, mobility, and sustainable transportation.
Finally, upon graduation, our students join Texas A&M Association of Former Students, the largest and most loyal alumni network in the world.
Specialties
Transportation Planning, Policy, and Design
Resilient Communities
Urban and Economic Development
Interdisciplinary certificates in:
Transportation Planning
Environmental Hazard Management
Sustainable Urbanism
Health Systems & Design
Dual degrees in:
MUP + Master of Land and Property Development
MUP + Master of Architecture
Accelerated degrees:
BS + MUP
BS + MLA
MUP + PhD
Other programs at this university: