San José State University
Master of Urban and Regional Planning
---
---
The Department of Urban and Regional Planning at San José State University, founded 1970, offers undergraduate and graduate degrees in Geography, and an accredited Master in Urban Planning degree – the only programs of their kind in Silicon Valley.
MUP students may choose to specialize in one of six focus areas listed below or they may work with faculty to create their own specialization. We also offer graduate certificates in the same thematic areas:
Each focus area corresponds to a certificate that a student may choose to earn in addition to their Master's degree. Students can also choose to earn certificates without enrolling in the MUP program, or they can enroll in the MUP program while they are pursuing a certificate.
The MUP degree consists of 48 semester units of course work, normally equivalent to two years of full-time graduate study. Students can attend the program on a full-time or part-time basis. In 2021, several classes will be offered online.
Our programs emphasize experiential learning and career-oriented academic preparation, enhanced by our downtown location in San José, the heart of Silicon Valley. The department has cultivated long-standing relationships with industry partners, government agencies, and community-based organizations. Our graduates go on to rewarding careers in Silicon Valley companies as well as government agencies and non-profit organizations throughout the Bay Area and beyond.
Planning and geography are multi-disciplinary fields and our world-class faculty have diverse disciplinary backgrounds including architecture, economics, history, geography, sociology and urban planning. We have launched our newest research center in GIScience, the Spatial Analytics and Visualization Center (SAVI). The department is also home to the Institute for Metropolitan Studies (IMS) that engages scholars and the public in questions about affordable housing, regional planning, and new urbanism.
Many of our faculty are affiliated with the Mineta Transportation Institute to research ways to increase mobility for all by improving the safety, efficiency, accessibility, and convenience of our nation's transportation systems.
For detailed information on these programs, visit the department website or contact the department's Graduate Advisor. For admissions instructions and deadlines, please visit our admissions page.
---
Find More Programs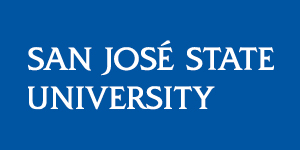 Laxmi Ramasubramanian,
Chair
Richard Kos,
Program Contact
San José State University
College of Social Sciences
Department of Urban and Regional Planning
One Washington Square
San José, CA 95192-0185
US
Planning Accreditation Board
Other programs at this university
Find More Programs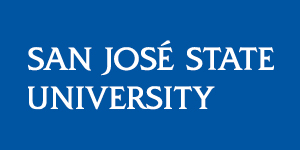 Laxmi Ramasubramanian,
Chair
Richard Kos,
Program Contact
San José State University
College of Social Sciences
Department of Urban and Regional Planning
One Washington Square
San José, CA 95192-0185
US
Planning Accreditation Board