Georgetown University
Master of Professional Studies in Urban & Regional Planning
---
---
The Georgetown University Master's in Urban & Regional Planning program trains visionary leaders to create livable, meaningful, and sustainable neighborhoods, cities, and regions. Housed in downtown Washington, D.C., the program prepares practitioners to advance the practice of responsible urban development in cities around the world. Students will:
Catalyze targeted urban investment
Advance long-term community sustainability and resilience
Address the international climate crisis
Enable housing choices in communities
Instill community identity through place-making
Engage stakeholders in a transparent and ethical manner
Work in key leadership and decision-making positions
PROGRAM FEATURES
A master's degree which embraces the range of urban planning topics included in economic and community development, urban design of the built environment, and international urban development
The opportunity for students to tailor their engagement in the program in a manner which personalizes their approach to professional development
Exposure to state-of-the-art professional urban planning practices through a faculty composed of academics and leading professional practitioners
Engagement with leading urban planning thought leaders who represent professional excellence from local, regional, and international organizations
Headquartered in a high-tech campus in the heart of downtown Washington, D.C., the program works in close collaboration with major organizations in the area
CURRICULUM
The Master of Professional Studies in Urban & Regional Planning requires 42 total credits (14 courses) to complete. The program is designed to empower each student to complete the master's degree in accordance with their needs, interests, and aspirations, while embracing Georgetown University's traditions of academic excellence and Jesuit values. Students may complete the degree on an accelerated full-time basis (15 months) or, conversely, may choose to pursue the degree on their own terms (full-time or part-time) allowing for external engagement in professional internships or concurrent employment (2–3 years). The structure of the program's curriculum follows the Planning Accreditation Board's North American standards and criteria for certification of the master's degree in urban and regional planning.
Core Curriculum
Core courses provide foundational skills and knowledge for the professional practice of urban planning. The curriculum underscores the importance of data, spatial analysis, and 21st century creative problem-solving. The program emphasizes exemplary communication and analytic skills, which are essential to becoming an effective professional and an impactful leader. 
Concentrations
Students can choose one of the following concentrations:
Urban Design & Land Use
Housing, Community, & Economic Development
International Development
WHO SHOULD APPLY?
Urban planning is one of the most interdisciplinary professions in society. As such, the program welcomes students with diverse backgrounds, including liberal arts, economics, social and physical sciences, architecture, and engineering. A common denominator of all accepted applicants is a passion for cities and the aspiration to lead communities to sustainable and equitable futures.
---
Find More Programs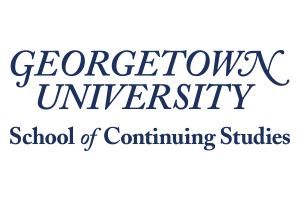 Uwe S. Brandes,
Professor of the Practice, Faculty Director, Urban & Regional Planning; Faculty Director, Georgetown Global Cities Initiative
Admissions Office
Georgetown University
School of Continuing Studies
640 Massachusetts Ave, NW
Washington, DC 20001
US
Planning Accreditation Board
Middle States Association of College & Schools
Find More Programs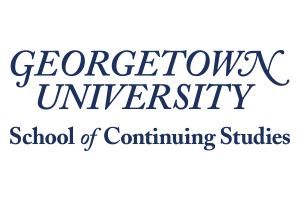 Uwe S. Brandes,
Professor of the Practice, Faculty Director, Urban & Regional Planning; Faculty Director, Georgetown Global Cities Initiative
Georgetown University
School of Continuing Studies
640 Massachusetts Ave, NW
Washington, DC 20001
US
Planning Accreditation Board
Middle States Association of College & Schools