Boston University
Master of City Planning
---
---
We are committed to training advanced urban professionals who can guide and create effective and equitable urban solutions for the new millennia!
For more than four decades, the City Planning and Urban Affairs Program at Boston University has trained the next generation of urban professionals, fostering their ability to excel in bridging theory and practice. Our alumni work in governmental and nonprofit organizations throughout the United States and across the world, as well as in areas of the private sector that include transportation, energy, environment, housing, emergency management, real estate, and public policy.
Immersive Learning and Sustainable Planning are at the heart of all that we do!
The City Planning and Urban Affairs Program offers full- and part-time degrees and certificates of specialization in the following areas:
Graduate Degrees
Master of City Planning (MCP)
Master of Urban Affairs (MUA)
Undergraduate
BS in Urban Affairs
Graduate Certificates
Applied Sustainability
Urban Policy and Planning
Applied Urban Informatics
Come Experience the BU Difference
As a major global research university with strong partnerships, our students have access to and learn from a large network of prominent governmental and non-governmental stakeholders, as well as leading academics and researchers in the field. The BU campus is also home to several world-class research centers, including the Initiative on Cities (co-founded by former Boston Mayor Thomas Menino), and the Frederick S. Pardee Center for the Study of the Longer-Range Future.
Our interdisciplinary, praxis-oriented program bridges the gap between academia and practice. At BU and through our partner institutions, we present a wide array of related program courses and course offerings. Through our workshops, lectures, and events, students are exposed to a host of career-enhancing professional development opportunities.
BU CPUA faculty members are experienced academics, practitioners, researchers, and innovators in their fields. Our academic support team strives to help place students in the job market, enhance their current careers, and help them pursue further studies. At the time of their graduation, about 90% of our students are gainfully employed in the field.
We are a thriving, curious, diverse, and welcoming community of academics, planners, policy professionals, designers, advocates, technocrats, and much more—all eager to make positive urban change. We are #BUCPUA #humansofcityplanning, and we hope you will consider joining our ranks.
Learn by Doing. Practice in the Real World. Personalize Your Experience.
---
Find More Programs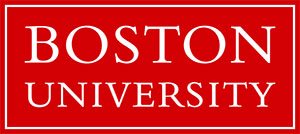 Yeşim Sungu-Eryilmaz,
Director ad interim, City Planning & Urban Affairs
Boston University
Metropolitan College
City Planning and Urban Affairs
1010 Commonwealth Avenue
5th Floor
Boston, MA 02215
US
New England Commission of Higher Education
Find More Programs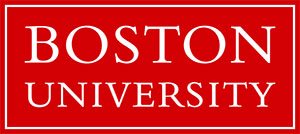 Yeşim Sungu-Eryilmaz,
Director ad interim, City Planning & Urban Affairs
Boston University
Metropolitan College
City Planning and Urban Affairs
1010 Commonwealth Avenue
5th Floor
Boston, MA 02215
US
New England Commission of Higher Education