Auburn University
Master of Community Planning
---
---
The Master of Community Planning (MCP) program at Auburn University is a professionally oriented master's degree program that focuses on the skills that professional planners need for practice in an interactive and interdisciplinary environment. 
Auburn's MCP program is accredited by the Planning Accreditation Board (PAB) for a seven-year term through December 2027. Ranked 6th among programs with the "Largest Percentage of Minority Representation" and ranked10th among the "Top Small City Programs," Planetizen has recognized Auburn's MCP program as a national leader. Read more in the "2019 Planetizen Guide to Graduate Urban Planning Programs," which collects data from over 100 planning programs nationwide, and ranks them based on different criteria.
The centerpiece of the Auburn University Master of Community Planning program is the Alabama City Year Program, which provides opportunity for students and faculty to engage with underserved communities throughout Alabama and the Southeast through outreach, teaching, and engaged research. Students work on projects with communities throughout Alabama and the Southeast, and learn to help diverse and complex communities create and implement plans that improve and protect their quality-of-life, culture, resource base, built environment, natural environment, and economic vitality. In multiple classes and plan-making studios, students engage with communities and work on real-world projects in the Southeast – one of the fastest growing regions of the country.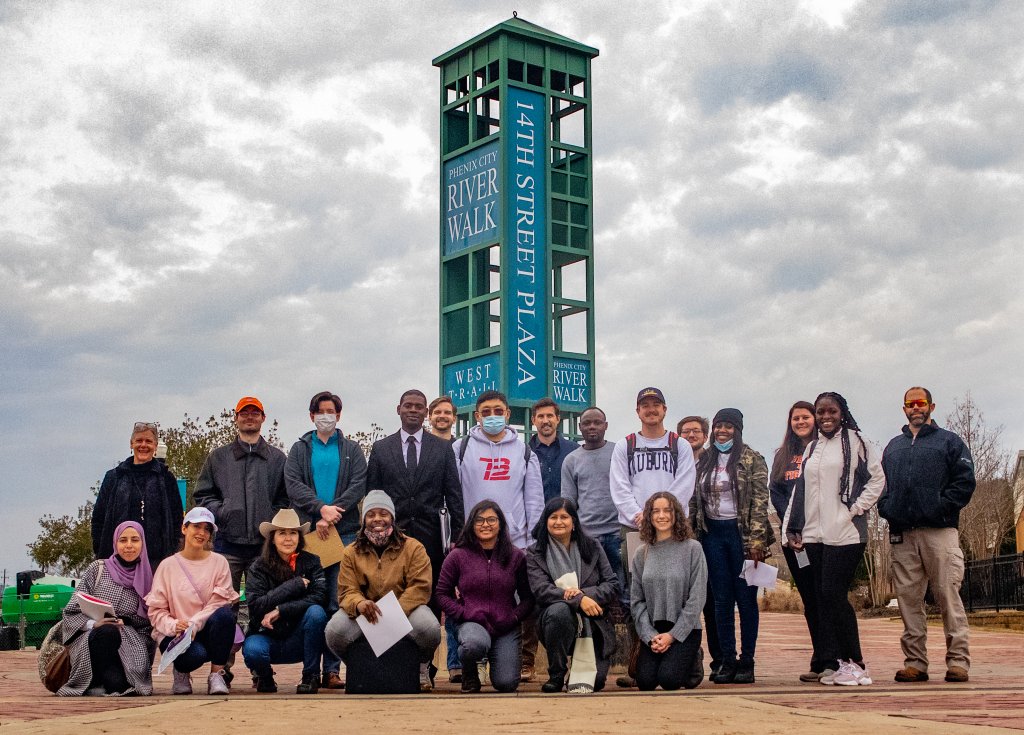 Distinctive features of the Auburn Master of Community Planning Program
Broad-based education with the opportunity to develop specialist expertise in one or more substantive areas in planning.
Small class sizes with individual attention
The opportunity to participate in the MCP program's Alabama City Year Program, which provides real-life, practical experience in several classes for a real client in the Southeast US.
An interdisciplinary, non-thesis, practice-based learning environment
All majors, degrees, and backgrounds welcome
Joint degree options with Public Administration and Landscape Architecture.
The ability for students to design a unique and individualized plan of study to meet their own career goals
95% job placement rate in the planning field upon graduation
Real World Experience in one of the Fastest Growing Areas of the U.S.
The hallmark of Auburn's Master of Community Planning program is the Alabama City Year Program, which provides opportunity for students to engage with communities throughout Alabama and the Southeast in nearly every class. Every year, the MCP program chooses one or more underserved communities to work with. These communities becomes the center of focus for projects in classes such as urban economics, land use planning, urban design, sustainable transportation planning, historic preservation planning, and the plan-making studios.
Students have the opportunity to gain a deep and broad understanding of the issues in a city, while providing the city with invaluable information and ideas. Through numerous site visits and field trips with city planners, mayors, community groups, and the public, students are able to gain extensive and valuable insight about planning practice. They present their work in professional forums such as city council meetings, planning commission meetings, to community groups, or through other public participation processes.
This also allows students to develop a comprehensive portfolio of work that helps them showcase their expertise to future employers, and it puts students in contact with future employers. It allows the program to provide students with real-world experiences and prepares them to enter the planning profession with the tools that they need to solve community problems. Communities that the program has partnered with in recent years include Montgomery, Dothan, Auburn-Opelika, Pell City, Birmingham, Prattville, Mobile, Loachapoka, Tuskegee, and Phenix City in Alabama, and LaGrange in Georgia.
---
Find More Programs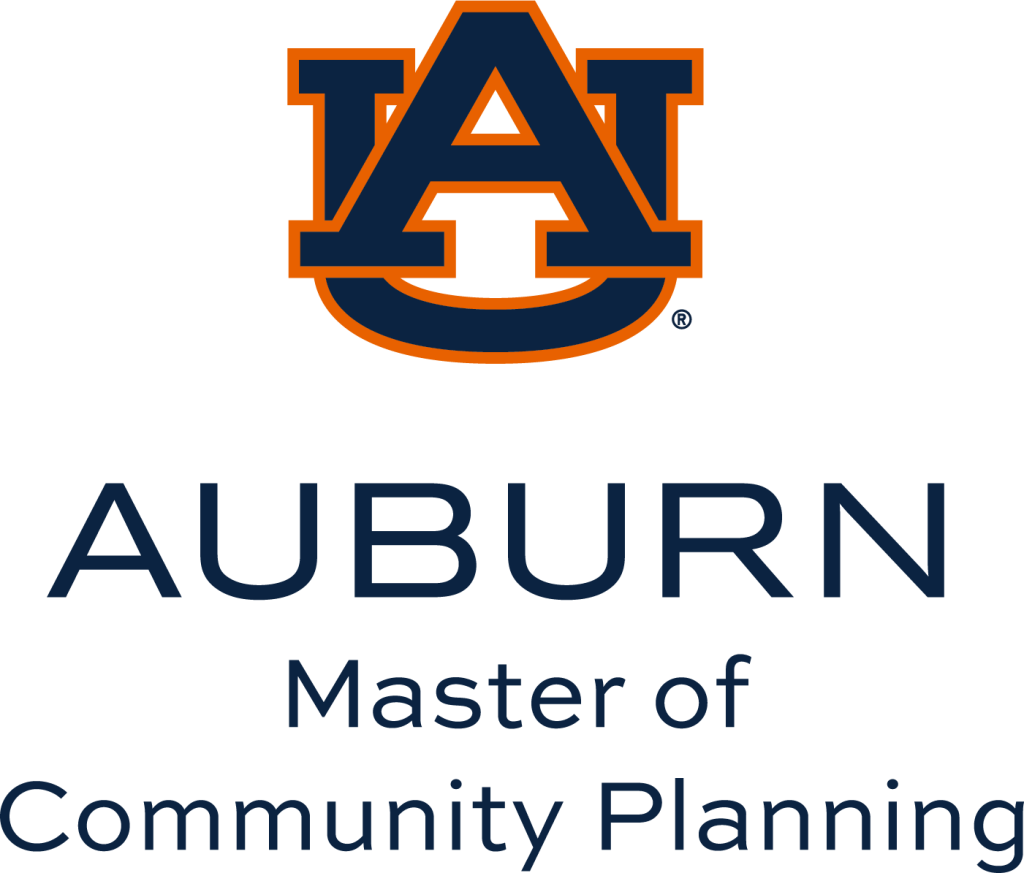 Sweta Byahut,
MCP Director and Associate Professor
Auburn University
College of Liberal Arts
Department of Political Science
7080 Haley Center
Auburn, AL 36849
US
Find More Programs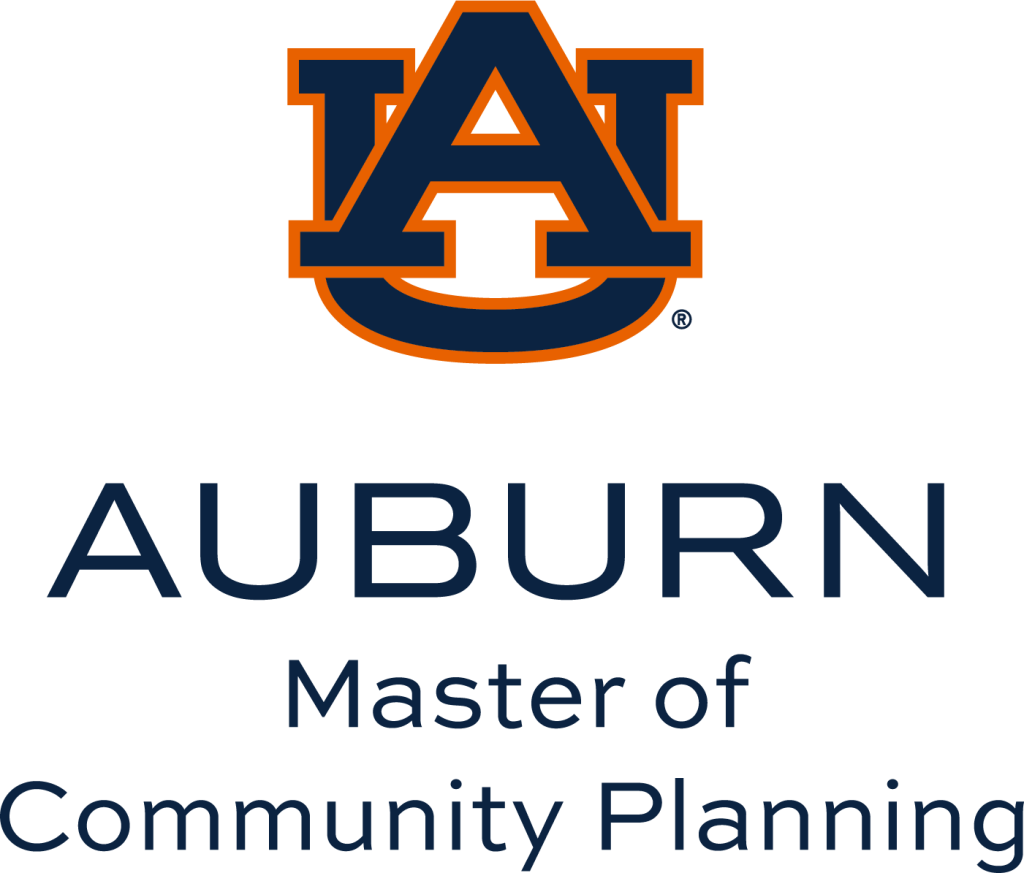 Sweta Byahut,
MCP Director and Associate Professor
Auburn University
College of Liberal Arts
Department of Political Science
7080 Haley Center
Auburn, AL 36849
US