Mayors' Institute on City Design Panel Discussion: Leadership in Urban Sustainability
Mayors' Institute on City Design
---
---
You are invited:
Tuesday, October 7, 2008
Reception: 6:00 - 7:00 p.m.
Panel Discussion: 7:00 - 8:30 p.m.
The Moore Building | 4040 NE 2nd Avenue, Miami, Florida
Panelists include Jaquelin "Jaque" Robertson, founder of the New York City Urban Design Group, former Dean of the University of Virginia's School of Architecture and former advisor to former New York City Mayor John Lindsay; National Endowment for the Arts' Director of Design and former Mayor of Charlottesville Maurice Cox; President of the U.S. Conference of Mayors, Miami Mayor Manuel A. Diaz; and former U.S. Ambassador to Denmark and New Hampshire Congressman Richard Swett, the only architect to serve in the United States Congress during the 20th century.
Panelists:
Richard N. Swett, FAIA
Former U.S. Congressman and U.S. Ambassador to Denmark
The Honorable Manuel A. Diaz
Mayor of Miami, Florida
Jaquelin T. Robertson, FAIA, FAICP
Founding Partner, Cooper, Robertson & Partners
Moderator:
Maurice Cox
Director of Design, National Endowment for the Arts
The Mayors' Institute on City Design (MICD) is a partnership program of the National Endowment for the Arts, the American Architectural Foundation, and the United States Conference of Mayors. Since 1986, the Mayors' Institute has helped transform communities through design by preparing mayors to be the chief urban designers of their cities.
RSVP by October 6th by emailing [email protected], or by calling (202) 463.1393
Participant Biographies:
Richard N. Swett, FAIA
Former U.S. Congressman and U.S. Ambassador to Denmark
Richard Swett served as the United States Ambassador to Denmark from 1998-2001, during which time he was bestowed the Grand-Croix of the Order of the Dannebrog, the Danish equivalence of knighthood, from Queen Margrethe II of Denmark. In 1990, he was elected to the US House of Representatives, 2nd Congressional District of New Hampshire. In Congress, he served on the Committee on Public Works and Transportation; the Committee on Science, Space and Technology; the United States Congressional Delegation for Relations with the European Parliament; and the Congressional Human Rights Caucus. He co-authored the Congressional Accountability Act, landmark legislation that requires Congress to abide by the same laws it passes for the rest of the country. He also authored the Transportation for Livable Communities Act, which ensures that community needs are considered as transportation programs are developed and implemented.
In the private sector, Mr. Swett's range of business experience encompasses architectural design, project management, corporate management, project development and finance. He is Managing Principal and Vice President at the international architecture and engineering firm, LEO A. DALY, doing business in the US, Asia, the Middle East, Europe and Russia. He is a licensed architect. He is a Fellow of the American Institute of Architects, a former state chair of the US Olympic Committee and serves on the Boards of numerous corporations and think tanks, including Aerosat and APCO Worldwide. He is a contributing author to the book, A Nation Reconstructed: A Quest for the Cities That Can Be and author of the book, Leadership by Design: Creating an Architecture of Trust. He has authored dozens of articles and is currently speaking across the nation on design's impact on public policy, something he calls "Design Diplomacy." Richard is a Fellow of the American Institute of Architects and a Senior Fellow of the Design Futures Council. He serves on numerous boards and is the state chair of the U.S. Olympic Committee. He received a B.A. in Architecture in 1979 from Yale.
The Honorable Manuel A. Diaz
Mayor of Miami, Florida
Never before elected to public office, Mayor Diaz came to City Hall when the City of Miami's city government was bankrupt, held junk bond status, and was under a state financial oversight board. Mayor Diaz pursued a vast administrative overhaul that brought with it financial stability, a healthy level of financial reserves, continued tax cuts, lowered millage rates, and an A+ bond rating on Wall Street. Mayor Diaz has continued to lower costs, improve performance and introduce private sector business approaches that have lead to better service delivery and recognition awards for several city departments. Guided by principles of conservancy and sustainability, Mayor Diaz has launched an expansive effort to "green" the city, erasing decades of environmental neglect. He is a signatory to the Mayor's Climate Protection agreement, pledging to reduce global warming emissions. Diaz has also promoted "Green Building" throughout the City and has pledged to convert the city fleet to hybrid or other fuel efficient vehicles by 2012. His efforts have earned him recognition by Vanity Fair Magazine as one of North America's leading environmental conscious Mayors.
Mayor Diaz has received numerous international recognition for his work, including Hispanic Magazine, American Economia, and the Urban Land Institute each naming Miami among the top cities in the hemisphere. Mayor Diaz has been recognized with the 2006 Government Award by Hispanic Magazine, the 2004 Urban Innovator of the Year by the Manhattan Institute, 2004 Business Leader of the Year Award by SouthFloridaCEO Magazine, and was named an "Outstanding American by Choice" by the United States Citizenship and Immigration Service – a significant award that recognizes the outstanding achievements of naturalized U.S. citizens. He serves on the advisory boards for the Manhattan Institute's Center for Civic Innovation, the University of Pennsylvania's Institute for Urban Research, the Mayors' Institute on City Design, and was chosen as a judge for the Rudy Bruner Award for excellence in urban design. Growing up in Miami's Little Havana neighborhood, Diaz attended Belen Jesuit Prep School, Miami-Dade College, Florida International University and the University of Miami's School of Law.
Jaquelin T. Robertson, FAIA, FAICP
Founding Partner, Cooper, Robertson & Partners
Jaque Robertson, former Dean of The School of Architecture at the University of Virginia, has led the firm's design work on many award-winning architectural and planning projects. These include new communities at Daniel Island, South Carolina; New Albany, Ohio; Celebration and WaterColor, Florida; and Val d'Europe, France; a waterfront park, county courthouse, and the Visitor Reception and Transportation Center in Charleston, South Carolina; the Henry Moore Sculpture Garden in Kansas City; the Institute for the Arts & Humanities at the University of North Carolina; and Sony's Imageworks offices in Culver City, California. He also prepared master plans for Monticello, Virginia and the Battlefield Museum and Visitor Center at Gettysburg and has designed many award-winning private houses.
Mr. Robertson was a founder of the New York City Urban Design Group, the first Director of the Mayor's Office of Midtown Planning and Development, and a City Planning Commissioner. In 1975, he spent three years in Iran, directing the planning and design of the country's new capitol center Shahestan Pahlavi. Throughout his career he has lectured widely and taught at many respected institutions including Yale. He received the Thomas Jefferson Foundation Medal in Architecture in 1998, the Seaside Institute Prize in 2002, and the Richard H. Driehaus Prize for Classical Architecture in 2007. He has a Bachelor of Arts (1954) and a Master of Architecture (1961) degree from Yale University and was a Rhodes Scholar at Oxford University.
Maurice Cox
Director of Design, National Endowment for the Arts
Mr. Cox is an Associate Professor of Architecture at the University of Virginia, School of Architecture and is a 2004-05 recipient of the Loeb Fellowship at Harvard University's Graduate School of Design. He recently completed eight years on the Charlottesville (VA) City Council with the last two years as the city's mayor. As mayor, professor, and urbanist he was widely recognized as the principal urban designer of his city. During his mayoral term, Frommer's Cities Ranked and Rated selected Charlottesville as "Best Place to Live" out of 400 cities in the United States and Canada. He was founding partner of RBGC Architecture, Research and Urbanism from 1996-2006 in Charlottesville. The firm became nationally renowned for its work with communities traditionally underserved by the design field. His reputation as a design leader and innovator led to his being featured in Fast Company, as one of America's "20 Masters of Design;" on CBS news magazine "60 Minutes;" in the documentary film This Black Soil; and in the New York Times, Washington Post, and Architecture Magazine -- all for his ground-breaking use of design as a catalyst for social change in the rural town of Bayview, Virginia.
Cox was a founding principal, with Ken Schwartz, of Community Planning and Design Workshop (CP+D Workshop) which is working on urban design strategies for the cities of Richmond, Virginia, and Moss Point, Mississippi. Cox has lectured widely on the topics of democratic design, civic engagement, and the designer's role as leader. A native of New York City, he received his education at the Cooper Union School of Architecture under the guidance of Dean John Hejduk. In 2004, he was awarded the Cooper Union's highest alumni honor, the President's Citation for distinguished civic leadership to the architecture profession and, in 2006, the John Hejduk Award for Architecture. He began his teaching career as an Assistant Professor of Architecture at Syracuse University's Italian Program in Florence, Italy, where his teaching career was accompanied by 10 years in architectural partnership with Giovanna Galfione, collaborating on buildings with architect Aldo Rossi.
Posted September 30, 2008
---
Want to see more events?
---

Planetizen Courses: Online Training in Urban Planning
Access more than 250 urban planning courses on your computer, phone, or tablet. Learn today, plan for tomorrow.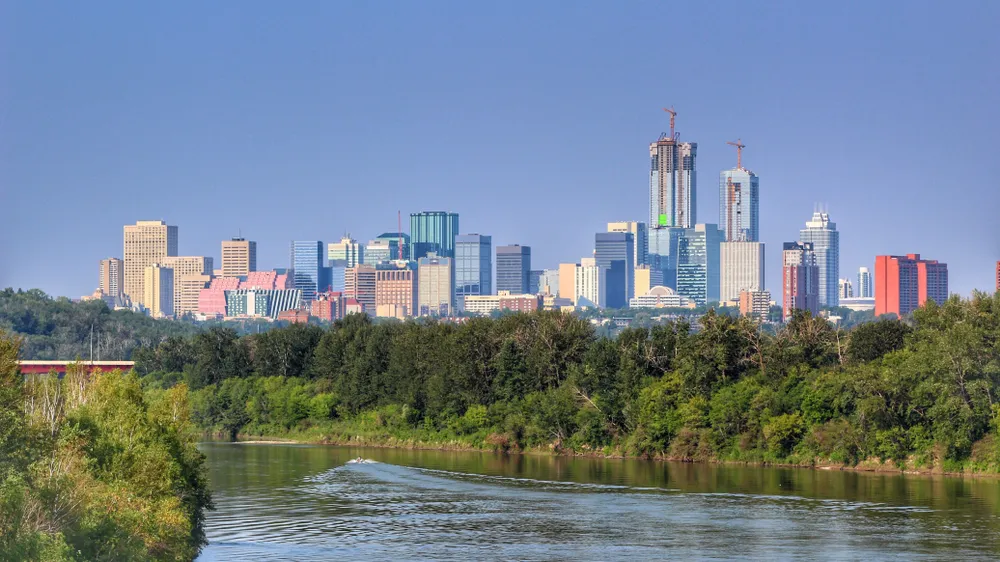 ---

Planetizen AICP* Exam Prep Class
90% of students who took our class passed the exam and became AICP* certified.