Planner II or III
Borough of Carlisle
Carlisle, PA
Experience Level: Mid-Level
AICP Certification: AICP Not required
Salary: $56,597 - $70,949/year dependent on experience
Apply Now
---
---
BOROUGH OF CARLISLE
The Borough of Carlisle is dedicated to providing a diverse work environment and is proud to be an equal opportunity employer. All qualified applicants will receive consideration for employment without regard to actual or perceived race, color, religious creed, ancestry, sex, national origin, disability, sexual orientation, gender identity or gender expression.
POSITION: Planner II or III
DEPARTMENT: Sustainable Community & Economic Planning (SCEP)
REPORTS TO: Director of SCEP
FLSA STATUS: Exempt, Full-time
PAY RATE: $56,597 - $70,949/year dependent on experience
SCHEDULE: Monday through Friday, 7:30 am to 4:30 pm
We're looking for a highly motivated professional who thrives in diverse environments to provide exemplary service to the Borough organization and community.  We offer an inclusive, family-friendly culture that values the contributions of every employee. The ideal candidate will work collaboratively with management, staff, and residents to advance Carlisle's vision and reputation as a progressive, inclusive, and responsive government. Dedicated individuals who share our commitment to excellence in public service are encouraged to apply.
EXCELLENT BENEFITS FOR FULL-TIME EMPLOYEES
Insurance Coverage Starts Day 1 of Employment
Medical, dental, and vision insurance
Life and disability insurance
Professional development and training
Retirement plans
Employee assistance program
Paid leave and holidays
POSITION SUMMARY:  This professional position manages the administration of the land development process and interpretation and enforcement of the Borough's zoning and subdivision & land development ordinances. The incumbent provides project management for current planning efforts, including comprehensive and area plan development. Work is performed under direction with considerable latitude. This role requires intermediate experience and exercises independent judgment to determine the best approach by using and interpreting plans, policies and procedures, and seeks technical guidance on unusual or complex problems or issues. 
The Planner II/III provides exceptional customer service and is expected to uphold the public interest and work collaboratively with management, staff and residents to advance Carlisle's vision and reputation as a progressive, inclusive, and responsive government.
ESSENTIAL DUTIES & RESPONSIBILITIES:  The essential functions may include the customary duties and responsibilities noted herein, however, the information below is not an exhaustive list of duties and instead serves as a representative sample of the expectations of the position.
Serves as an Assistant Zoning Officer (AZO) under the general direction of the Borough Zoning Officer and in cooperation with the Chief Code Enforcement Officer/AZO.
Reviews subdivision and land development plans for compliance with Borough Code.
Reviews and acts on various permit applications including zoning permits and sign permits.
Performs initial, on-going, and final inspections of plans and property for conformity to Zoning, Subdivision and Land Development Ordinance (SALDO), and other Code requirements.
Maintains property records including conditions of approval and recording documentation.
Initiates non-compliance response actions necessary to correct deficiencies or violations.
Investigates and analyzes data to assist in the development of written staff reports in support of recommendations for official action; writes and presents formal and technical reports, working papers, and correspondence.
Attends meetings and advises committees, commissions, and boards as directed; may be required to attend meetings outside normal business hours.
Assists with facilitating and supporting the development and implementation of climate adaptation and resilience plans, strategies, and similar policy initiatives such as the Comprehensive Plan, Municipal Operations Plan, etc.;
 Participate in the research, writing, engagement, and discussion of the Borough's Comprehensive Plan, community and neighborhood plans, or other specialized plans such as the Borough's Climate Action Plan
Assists in writing a variety of ordinances and regulations relating to development controls.
Responsible for the proper posting of signs and notices in connection with planning and zoning matters.
Responsible for the administration of Floodplain regulations.
Contacts alleged violators and documents violations or issue citations, when necessary; prepares and presents testimony for court cases.
Performs related work and assists other departments as assigned. 
MINIMUM REQUIREMENTS AND QUALIFYING CRITERIA:  An equivalent combination of credentials and experience to sufficiently perform the duties of the position may be considered:
Bachelor's degree in a related field such as urban studies, planning, public administration, real estate, economics, etc.
Four (4) years of professional planning or zoning experience.
AICP Certification required within one (1) year of hire.
Valid Pennsylvania driver's license.
Posted May 19, 2023, 9:41 AM PDT
---
Find your next career opportunity in planning and urban design.
---

Planetizen Courses: Online Training in Urban Planning
Access more than 250 urban planning courses on your computer, phone, or tablet. Learn today, plan for tomorrow.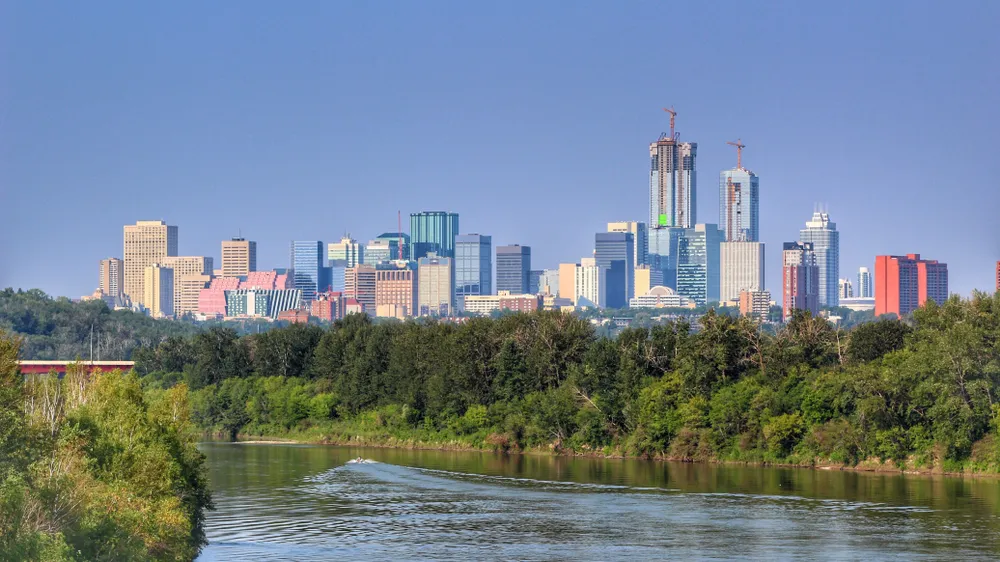 ---

Planetizen AICP* Exam Prep Class
88% of students who took our class passed the exam and became AICP* certified.