Program Manager I - Energy Council
Alameda County Waste Management Auth dba StopWaste
Oakland, CA
Apply Now
---
---
JOB ANNOUNCEMENT
Program Manager I 1-Year Limited term position*
Program Manager I monthly salary range: $8,760 – $10,773/month** *Initial term up to 1 year; may be extended depending on funding.
Limited Term positions receive health, leave and other benefits similar to regular employees.
** Salary cost-of-living increase up to 5.3% in July pending final budget approval.
About StopWaste As a Joint Powers Authority, StopWaste works on behalf of the local governments in Alameda County. We are governed by the Alameda County Waste Management Authority, the Alameda County Source Reduction and Recycling Board, and the Energy Council. Since 1976, the Agency has advanced the responsible use of resources through strong partnerships with local governments, businesses, and community organizations. At our core is a holistic approach to resource management, integrating multiple benefits such as water and energy savings, cost savings, and public health, all leading to a more sustainable Alameda County. Our wide-ranging services include technical assistance, grants and incentives, community engagement, public outreach campaigns, market development, and ordinance enforcement. We continually explore innovative and experimental approaches and we emphasize the social and economic well-being of our communities.
The Position The Agency's work is organized by administrative and programmatic teams. The incumbent of this position will be an integral member of the built environment team. They will support energy efficiency and building electrification through the Bay Area Regional Energy Network (BayREN) programs in Alameda County and the greater Bay Area region and initiatives that advance a low-carbon, circular economy for building materials.
BayREN: The PM I will support BayREN's Green Labeling and Multifamily programs. The Green Labeling program promotes the availability and transparency of energy information in single family homes through the U.S. Department of Energy Home Energy Score and engagement with real estate professionals. The Bay Area Multifamily Building Enhancements Program (BAMBE) provides technical assistance and rebates to help multifamily buildings make energy efficient upgrades and decarbonize.
The PM I's responsibilities will include designing and implementing outreach activities, assisting in pilot projects, and coordinating with local government sustainability staff in the Bay Area and consultants to administer the programs. They will develop and maintain relationships with a variety of community organizations and stakeholders in Alameda County and the greater Bay Area. Building materials: The PM I may also support initiatives to advance a low-carbon, circular economy for building materials.
These initiatives include working on policy development with a group of Bay Area local governments to address embodied carbon (the emissions related to the manufacturing and supply chain of materials) through code amendments, incentives, education, and economic development. They also include engaging with the building sector and industry players in the Bay Area to assess market needs and the viability of policy options. The PMI's responsibilities may include tracking policy developments, drafting case studies, and organizing local government and industry engagement and education.
Job Responsibilities Duties include the following:
Assist with development and implementation of pilot programs, expansion of program activities, and other innovative efforts to increase participation and help meet program goals and local/state climate goals.
Lead and conduct outreach (in-person and virtual) to a variety of audiences including but not limited to local governments, homeowners, community and faith-based organizations, real estate and construction industry stakeholders, contractors, small businesses, building material suppliers, and multifamily property managers.
Modify written resources, presentations, and marketing materials, as needed, and assist in the production and distribution of outreach materials including case studies and videos.
Manage data requests and assist with regulatory filings and reporting of programs metrics. Physical and Other Job Demands
This position currently requires the ability to work a minimum of two (2) days per week in person and to telework a maximum of three (3) days per week subject to the needs of the Agency (which could change) and with project lead approval.
Ability to work a flexible schedule to accommodate evening and weekend events (virtual and in-person), as necessary. Minimum Qualifications Consistent with the Program Manager I job description, any combination of experience and education/training that would likely provide the required knowledge and abilities is qualifying. Education and Experience
Equivalent to a Bachelor's Degree from an accredited college or university with major course work in architecture, urban planning, environmental science, public policy, engineering, construction, or a closely related field.
Two (2) or more years of increasingly responsible professional experience in green building, energy efficiency, public policy, climate planning, economic development, or a related area. Specifically, the applicant should possess the following skills and/or experience:
Perform work in a self-directed but team-oriented and flexible manner with the ability to analyze situations quickly and objectively to determine a proper course of action. • Have a general understanding of public agencies and environmental (climate, energy, or materials management) policy in California.
Experience in managing or participating in diverse coalitions and developing strategic partnerships.
Knowledge of sustainable construction, energy efficiency, and building decarbonization practices and policies.
Experience with contracts, working with consultants and public agencies, managing project budgets, and processing invoices.
Strong analytical and critical thinking skills with the ability to organize and interpret data, generate insights, and anticipate challenges and opportunities.
Proficient in Excel, Word, and PowerPoint. Desired Qualifications
Understanding of how equity issues intersect with materials, public health, housing, and workforce.
Knowledge of embodied carbon and circular economy principles.
Proficient in Adobe Creative Suite, ArcGIS, CRM, or other potentially relevant software.
Must have a valid California driver's license and provide proof of automobile insurance if using personal transportation for work related activities.
Note that the incumbent may use the Agency's Zip Car account and does not need to have their own car.
Application Procedure Applications and correspondence will be accepted through email.
Please email the following documents to [email protected] and include the position title "Built Environment PM I" in the cover letter and email subject line:
Application packets may also be mailed to the StopWaste office: StopWaste Attn: Built Environment PM I 1537 Webster Street Oakland, CA 94612 Deadline for the receipt of applications is 5:00 p.m. Friday, June 2, 2023 Interviews will be held the week of June 19, 2023 (in person) Nothing contained in this job announcement is intended to create an employment contract, implied or explicit with the Alameda County Waste Management Authority, an Equal Opportunity Employer
Posted May 5, 2023, 10:59 AM PDT
---
Find your next career opportunity in planning and urban design.
---

Planetizen Courses: Online Training in Urban Planning
Access more than 250 urban planning courses on your computer, phone, or tablet. Learn today, plan for tomorrow.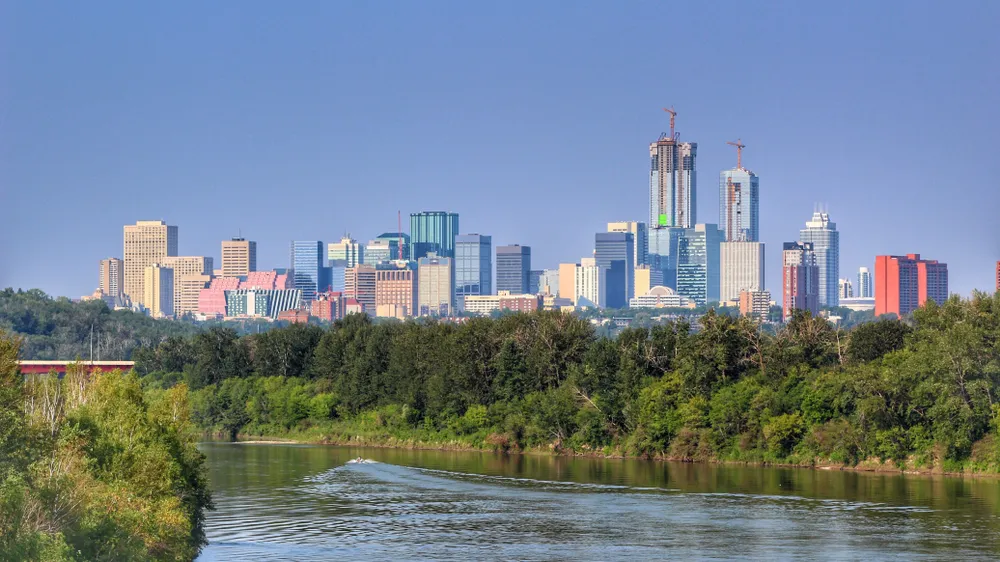 ---

Planetizen AICP* Exam Prep Class
88% of students who took our class passed the exam and became AICP* certified.