Development Specialist - Hunters Point Shipyard
Office of Community of Investment & Infrastructure, Successor to the SFRA
San Francisco, CA
Experience Level: Mid-Level
AICP Certification: AICP Preferred
Salary: $128,050 (Step 1) - $155,636 (Step 5)
Apply Now
---
---
Job Title: Development Specialist – Hunters Point Shipyard
Biweekly: $4,925 (Step 1) - $5,986 (Step 5)
Annual Salary: $128,050 (Step 1) - $155,636 (Step 5)
Final Filing Date: May 16, 2023
CONDITION OF EMPLOYMENT
All employees seeking employment at OCII are required to be vaccinated against COVID-19 as a condition of employment. For details on how it is applicable to your employment, please see Resolution 2021-039 here.
---
The San Francisco Office of Community Investment and Infrastructure (OCII) is seeking an experienced Development Specialist for the Hunters Point Shipyard/Candlestick Point Project Area. The Development Specialist will work as part of a team and participate in a broad range of duties, including overseeing the planning and development of land under OCII's jurisdiction, reviewing and approving the design and construction of parks and streetscape projects, and managing community participation processes. This position provides the opportunity to work with developers and interface with City departments and community stakeholders throughout the development process.
BRIEF DESCRIPTION:
The Development Specialist is charged with coordinating the implementation of the development program in collaboration with developers, City, State, Federal agencies, and community stakeholders as the projects within the development program move from land transfers and entitlements into their permitting and development stages. Reporting to the Senior Project Manager, the Development Specialist will be responsible for overseeing the design and permitting for vertical and horizontal projects and administering community benefits to ensure consistency with the redevelopment area plan documents and other associated development agreements.  
Matters include overall urban design, park design, streetscape design, architectural review, building permit processes, infrastructure development, workforce development program compliance, and financial and administrative duties. This person must be able to work well with the community, consultants, government officials, community-based organizations, and private developers.  The position requires strong writing and presentation skills, and entails creativity and problem-solving, with the ability to self-direct and multi-task. This position will also handle a broad range of duties that may include review of environmental documents (e.g. CEQA and NEPA), land use restriction covenants, contracts, leases, as well as assisting in the management of the community participation processes with advisory and public bodies.
JOB RESPONSIBILITIES:
Coordinate the review of plan documents, easements and design permits (such as vertical development and horizontal improvement permits and final maps) with developers, consultants, and City departments.
Analyze development proposals and ensure coordination with horizontal/infrastructure plans and design guidelines; make appropriate decisions based on these analyses.
Manage contractual relationships with City departments and outside consultants, procurement processes, and other agreements.
Manage the design review process and provide direction to technical staff and consultants on architectural design, infrastructure and streetscape, open space and public art improvements.
Manage and administer budgets, as well as coordinate billing from OCII contractors and consultants.
Work as part of a team, and coordinate with OCII staff, outside city staff (such as Department of Building Inspection, Public Works Department, Public Utilities Commission and Mayor's Housing Coordinator), consultants, government officials, representatives of outside groups and interests, other staff members, and the general public.
Prepare and manage Requests for Proposals processes (budgets, selection criteria with OCII standards) for consultant support and community benefits programs.
Develop materials for public meetings on a wide variety of topics associated with the development and associated community benefits.
Be proactive and solutions-oriented, identify areas of potential conflict or concern, and surface issues for resolution to expedite project delivery and avoid delays.  Must be able to handle high volumes of communication (email, written documentation) and operate with a sense of urgency.
MINIMUM QUALIFICATIONS:
Minimum qualifications include any combination of experience and training that demonstrate the required knowledge and abilities. A typical way to obtain the required knowledge and abilities is the following:

Four years of technical and professional work experience in real estate, economic development, housing and project development or a related field.
Equivalent Bachelor's degree from an accredited college or university with a degree in planning, public or business administration, real estate development, or a related field. A Master's degree is preferred.
DESIREABLE QUALIFICATIONS:
Five years of project management experience, ideally including vertical development and/or horizontal infrastructure projects and managing project and contractor budgets.
Educational or work background in planning, public administration, design review, architecture, real estate or engineering for affordable or market rate developments.
Experience leading or coordinating projects with multiple stakeholders (funding agencies, developers, operators, landowners, residents, consultants, City staff, etc.).
Excellent verbal and written communication skills, including giving presentations to elected or appointed boards or commissions and internal and external stakeholders.
Ability to plan, organize, and direct project activities; analyze and solve problems; build consensus amongst parties with varied interests; and effectively advocate for project objectives. 
Strong time management and organizational skills.
Experience with Microsoft SharePoint, Excel, and PowerPoint.
BENEFITS:
For your Health & Welfare Benefits
Medical/Dental/Vision
Basic Life Insurance & Accident, Critical Illness & Hospital Indemnity 
Supplemental Life Insurance (with optional dependent coverage) 
Health Care and Dependent Care Flexible Spending Accounts
Employee Assistance Program
For your Financial Future
CalPERS Pension Program-estimated 10.50% Classic Employee Contribution; 10.75% for PEPRA Employee Contribution
Short-term Disability Insurance
Long-Term Disability Insurance
Deferred Compensation Plan
For your Work/Life Balance
Paid holidays
Vacation and sick leave accrual
Commuter Benefits Program
Wellness Program
APPLICATION PROCESS:
Applicants must submit and complete an application packet consisting of an OCII Job Application, resume, and cover letter.  Materials can be found at here or at www.sfocii.org under Work With Us.
PACKETS CAN BE EMAILED (or) FAXED ONLY:
EMAIL: [email protected] (PDF FORMAT ONLY) with name of position in subject line
FAX:  Fax 628.652.1521
Failure to submit all requested materials by the deadline will result in rejection of the application.
Posted May 2, 2023, 2:48 PM PDT
---
Find your next career opportunity in planning and urban design.
---

Planetizen Courses: Online Training in Urban Planning
Access more than 250 urban planning courses on your computer, phone, or tablet. Learn today, plan for tomorrow.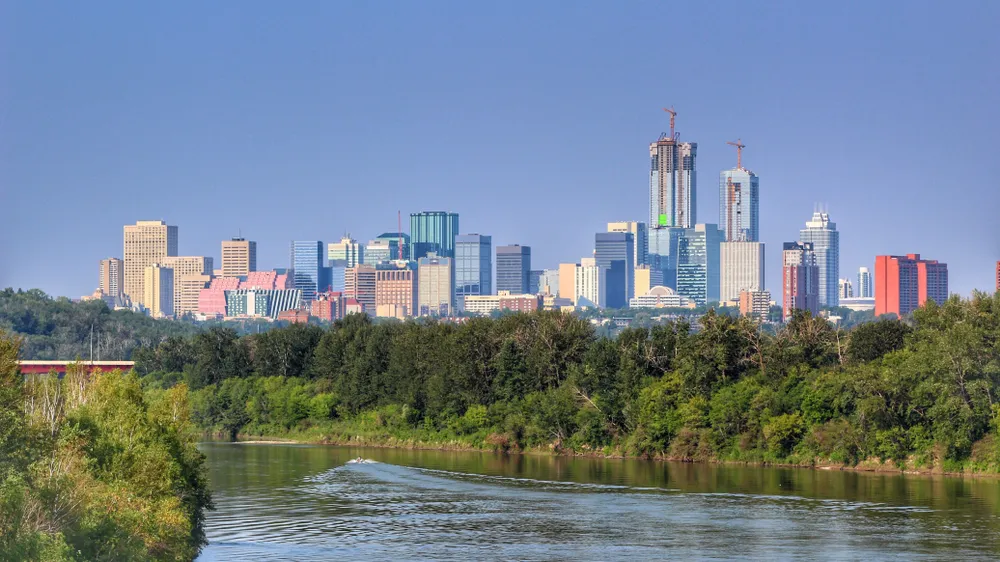 ---

Planetizen AICP* Exam Prep Class
88% of students who took our class passed the exam and became AICP* certified.