Senior Public Transit Planner
About Us
Since our formation in 2000, MRCagney has grown into one of Australasia's leading sustainable transportation consultancies with a reputation for excellence and innovation across the fields of urban transport and mobility. As a company we are focussed on making a positive and sustained contribution to the people and communities that we work with.
We are unique in the industry in that we specialise exclusively in sustainable transport. Public transit, walking and cycling are our core business rather than being a small part of a larger enterprise. This is reflected in our independent (and sometimes controversial) advice—we push the envelope; take a high level of ambition to our projects; and have a culture of embodying our values in our daily lives. Clients value our dedication to creating the best outcomes for our cities and see us as the company that "walks the walk" with our personal and professional choices.
We have offices in Auckland, Brisbane and Melbourne, and work on a range of exciting and transformational projects across the region. Some of our current and previous projects include:
Airport to Botany Rapid Transit
Auckland City Rail Link
Auckland Light Rail
Auckland City Centre Bus Reference Case
Canberra Metro Light Rail Integration
AMETI Busway
Dominion Road Flyover removal & station area plan
New Network for Auckland bus services (in collaboration with Jarrett Walker)
Northwestern Busway Preliminary Assessment
TransJakarta BRT planning & design
About this role
We are seeking a public transit planner to join our team in Auckland and be an integral part of our growth as we seek to make a difference to the cities and communities around us. Based in our vibrant O'Connell St office in Auckland's City Centre, you will assist on projects both locally and throughout New Zealand and Australia.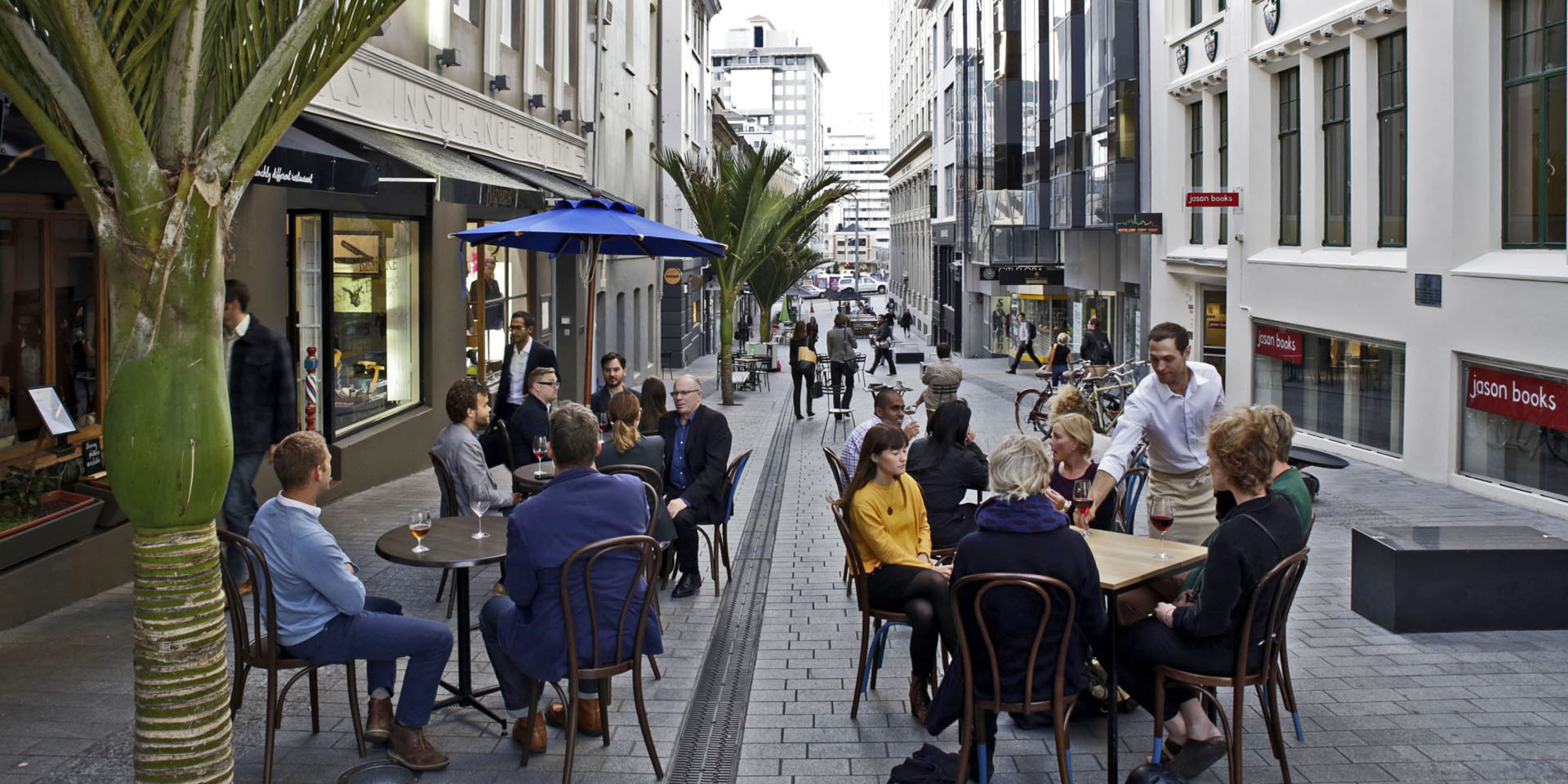 Our front door
Auckland is an exciting place for a public transit planner. This city is an international outlier with continuous PT patronage growth over the past decade and we are proud to have been involved with many of the project that have helped make that happen. Continued public transit investment means that this growth is unlikely to stop anytime soon.
With at least four years' professional experience, you are someone who revels in the chance to apply your technical capabilities and powers of critical reasoning to help us shape a better world. You will be involved in a range of public transit projects such as:
Rail and bus network planning
Public transit operations planning
Public transit strategy
Business case development and economics
Multimodal corridor planning
Multimodal interchange planning
As member of our consultant team, you will be involved in all aspects of our business and your responsibilities will include business development, marketing, bid preparation and project management. Although we each have our personal areas of expertise, our project approach is comprehensive and you will have opportunities to work across disciplines touching on walking, cycling, parking and economics.
We offer a competitive salary commensurate with your skills and experience. As an independent, staff-owned company, our workplace culture supports flexible working arrangements (including part-time roles); the open sharing of ideas on how to continually improve the services we offer; and the opportunity to invest in a company that shares your values.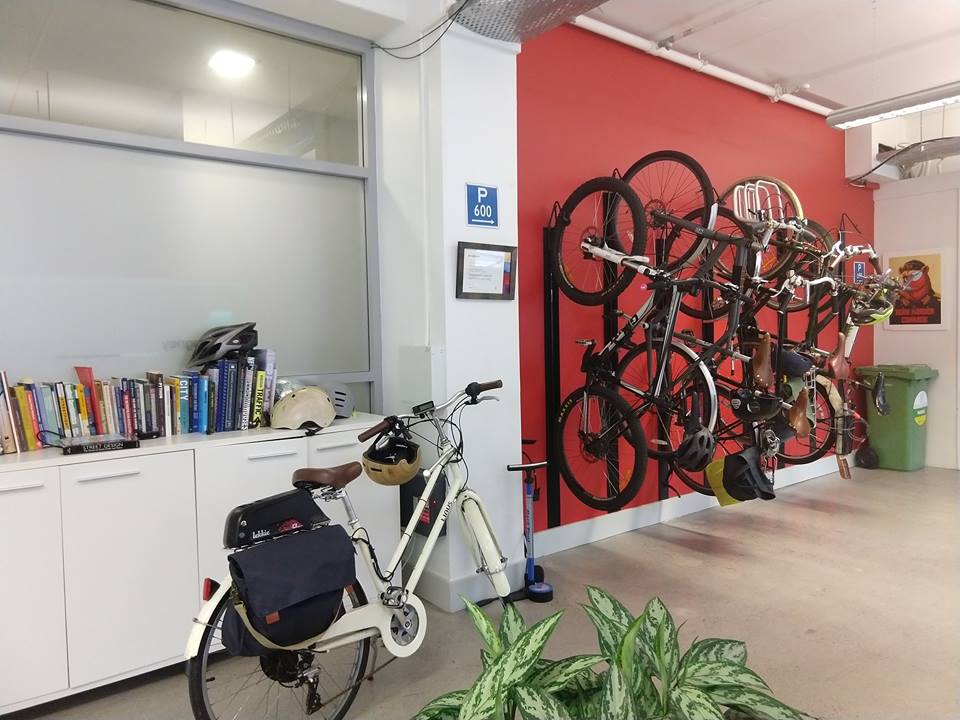 Our free employee parking
Auckland is also a great place to live. The City of Sails is literally surrounded by water with dozens of beautiful beaches right within the city and hundreds more in the region. Hiking and overnight tramping trails abound, with the Waitakeres and Hunuas right on the edge of the city. Where else can you be hiking an undeveloped 260m volcanic cone 25 minutes after boarding a ferry around the corner from your office? And when was the last time you got to talk about the City Centre Vertical Bungee bus stop in a public meeting?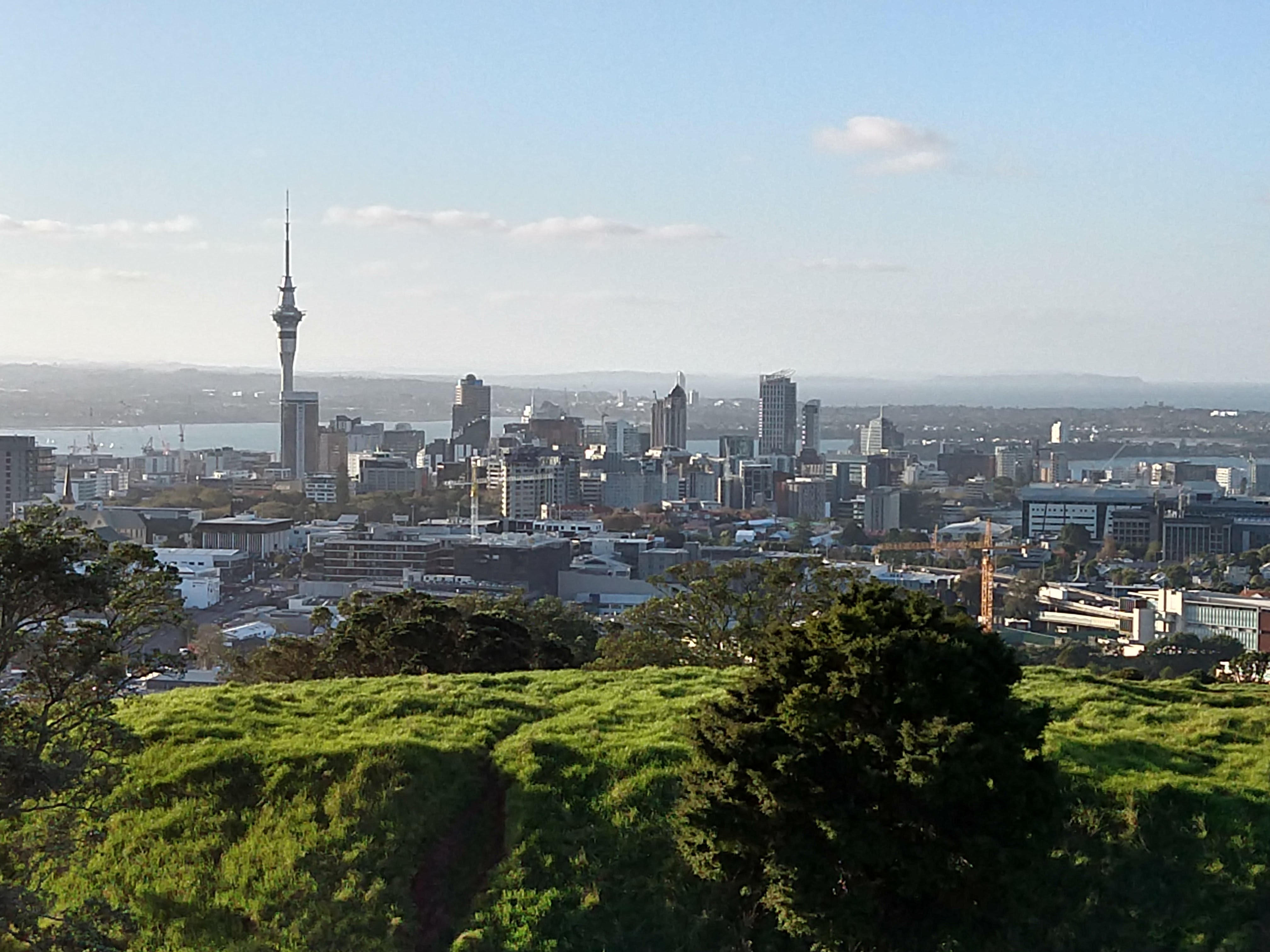 Your new office is down there
About You
You are a professional who is looking to take a big step in their career. Maybe you are looking for a change up from the large international consultancy, wanting to work on exciting sustainable projects across New Zealand and Australia or maybe you're looking to step outside of the public sector; no matter what your background, we offer opportunities and flexibility that few of our competitors can match.
But first, you will have to meet this list of basic criteria. We know it's long, but we value our current team and it is really important to us that we hire the right person to join us.
You'll need at least four years' professional experience in consulting or local government with a focus on public transit planning or transport infrastructure. This could include:

Project management
Transport/land use studies and design
Policy development
Transport and urban research

Previous experience in a consultancy environment will be well regarded. 
You will hold a bachelor's or master's degree in an appropriate technical field, which might be engineering, urban/town planning, geography, political science or economics.
We use a range of tools in our work. Skills in GIS, Adobe Creative Suite, SketchUp, and/or AutoCAD a plus.
You'll be expected to assist on projects throughout New Zealand and Australia, and possibly internationally. This may require occasional business travel. Having the ability to travel and work freely in New Zealand and Australia will be well regarded.
You'll have to work collaboratively and collegiately; with our staff, our project partners and our clients.
And finally, you will most definitely need to be able to communicate effectively in English, both written and verbally. This one's important.
About Applying
If you've read everything above and think this is the job for you, please get in touch. Tell us about your experiences, your passions, your goals and what it is you will bring to our team.
We strongly believe that transport needs a range of skills and experiences so even if you don't have one of the listed qualifications above, or don't have quite the number of years of experience, don't let that dissuade you. Feel free to still get in touch and tell us how your skills and qualifications are relevant and can help us make a difference. We may have other roles coming up soon!
So get inspired, get writing, and email your letter and latest résumé to us at [email protected] by the 9th of December 2019.
Published on:
November 7, 2019 - 4:17pm