System Reimagining Plan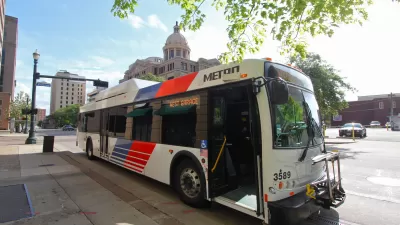 Houston Metro Redesign Shows Promise
Following an "overnight" system redesign, Houston Metro ridership and frequency is up across the board. Its high frequency bus service now rivals that of peer cities on weekends.
Houston Approves Transit System Reimagining Plan
Jarrett Walker shares the news that the city of Houston gave final approval to overhaul its public transit system, including the implementation of a frequent network grid. The changes are expected to be complete by August 2015.