Kiev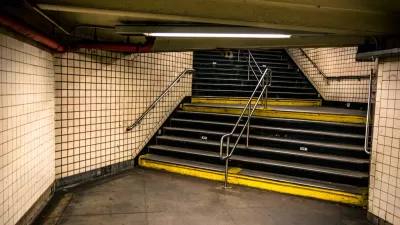 Subways as Shelters
Subways in Kyiv and Kharkiv are performing as bomb shelters, including the world's deepest station, after the full-scale Russian invasion of Ukraine began on Wednesday night.
How Public Space Enables, or Prohibits, Protest
With the provocative title "A Dictator's Guide to Urban Design," a recent article in The Atlantic examines the revolutionary capacity of public squares like Ukraine's Independence Square.
Friday Funny: A Winter Wonderland on Kiev's Subway
Ah, the holiday season, when landscapes across the world are coated with a dusting of snow and those without it dream of a white Christmas. While one might expect such a scene in Kiev, you probably wouldn't expect it inside the city's subway.