Delhi Metro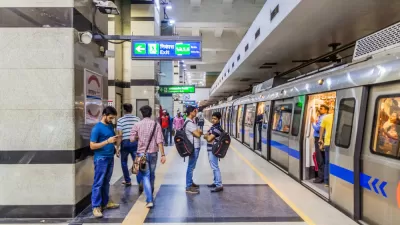 Delhi Metro Joins the 300 km Club
Only nine cities in the world—just one in the United States—have more than 300 kilometers of metro train tracks. Until recently that number was eight.
Can Transit Oriented Development be Effective in India?
TOD as a planning tool is new to Indian cities, where the idea is being championed as a solution to congestion, environment quality and housing equity. Can this concept, developed for the North American city, be successful in Indian cities?