International Development
UN-Habitat has adopted International Guidelines for Urban and Territorial Planning intended to inform the United Nation's New Urban Agenda and Sustainable Development Goals.
An infographic from the U.S. Global Leadership Coalition compares U.S. development and aid spending to the annual Super Bowl splurge on ads, food, and security.
Announced at a recent United Nations summit on biodiversity, India's pledge of $50 million to assist developing countries with conservation efforts marks a significant shift in the way environmental protection is funded worldwide.
The nation of Iraq is building itself anew after the last of the US troops evacuated six months ago, but experts are saying that their wealth, which has created an invasion of shopping malls around the country, is subsidizing the public agenda.
The formula for Detroit's current status is complicated -- a mix of local, regional and national socioeconomic forces. But while many hands have shaped the good and bad of today's Detroit, the impact of current federal policy is easy to spot.
Recently released Capital City Planning Framework for Perth outlines a mixed-use city that is both livable and welcoming to outsiders.
An experiment in community participation conducted by a multinational group of architects, planners and artists in south Delhi tests the efficacy of guerrilla neighborhood planning methods in the developing world.
To celebrate an important victory a winning team sometimes parades around the arena with their coach on their shoulders as the fans cheer in adulation. Planners sometimes deserve similar treatment! For example, regardless of who wins the 2010 FIFA World Cup to be held in South Africa June and July 2010, the real victor will be residents of the four cities where matches will be held, who gain an efficient new public transportation system as a long-term legacy. Everybody wins!
Tuk-tuks are mechanized rickshaws - a cheaper alternative to taxis - that can be found throughout the developing world, from Latin America to Africa to southeast Asia and India. Environmental think-tank Enviu is trying to reduce rickshaw emissions.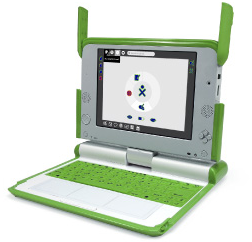 Here at Planetizen and Urban Insight, many of our efforts to serve the planning community take place on Windows and Mac computers that would, much like your own computers at your home and office (or even your sparkly new iPhone), dwarf even the most powerful machines of a generation ago. We use these computers to build websites, create maps, share data, explore 3D environments, design, organize databases, and lots of other tasks that can bring new worlds to life without shoveling an ounce of dirt.