Triumph of the City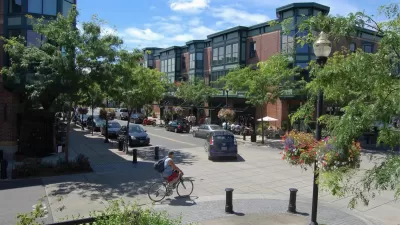 The Death and Life of Great American…Suburbs?
Long considered beneath serious attention by design and planning elites, suburban settlements in the United States are emerging as key arenas to address crucial environmental, economic, and social issues.
Who Moves and What It Means for Growing Cities
It's difficult to grow a city. Tax revenues limit budgets and there are trade-offs involved in how to spend those resources. Any city trying to allocate resources to grow needs to know who moves.
The Passion (And Rationality) Of Ed Glaeser
Harvard professor Edward Glaeser's Triumph of the City presents cool-headed analysis that largely confirms the theories that Jane Jacobs first advanced 40 years ago, says Adam Christian.