Vagrancy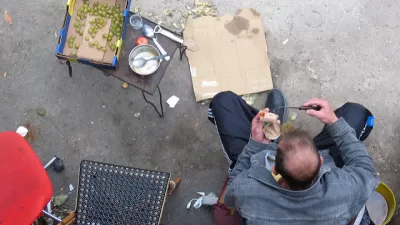 The Resurgence of Anti-Homeless Policy and Design
A report by researchers at the University of California, Berkeley tracks the proliferation of vagrancy laws in the Golden State. Meanwhile, The Guardian notes the spread of so-called "defensive architecture."
Controversial Homemade Robo-Cop Fights Vagrancy
he satirical news show The Colbert Report takes a look at the "BumBot"—a robot used by an Atlanta bar owner to dispel vagrants from his property. Some citizens say the robot is dehumanizing, but others call it a hero.