Logan
Inga Saffron reviews a trio of environmentally friendly rowhouses built for low-income families in Philadelphia's Logan neighborhood, which she proclaims are "superior to anything Philadelphia has done in half a century."
The Philadelphia Inquirer
Dennis Hincamp says Logan, Utah, where he lives, has an identity crisis when it comes to development, swinging wildly between pro-growth to NIMBY. He sees this as indicative of the relative youth of many cities in the American West.
On my coveted "Bane of Americana" list just behind my cell phone company's automated customer support option to "Press '3' To Stay On Hold" (not kidding!), is the so-called "Passenger Pick-Up System" at airport terminals.  Instead of realizing a purported orderly and safe system, by forcing cars to circuit the entire loop road in an attempt to perfectly intercept with arriving passengers, airports are perpetuating a half-brained scheme reminiscent of Disney World's Mad Tea Party ride.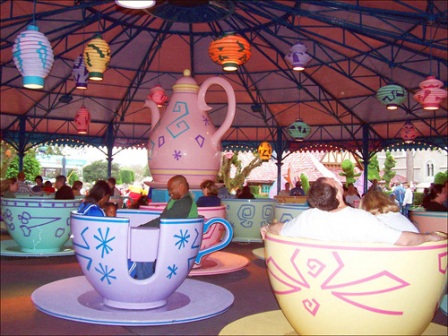 It's Always Six O'Clock At Terminal Eight!