University of Florida
Master of Urban and Regional Planning - Online
---
---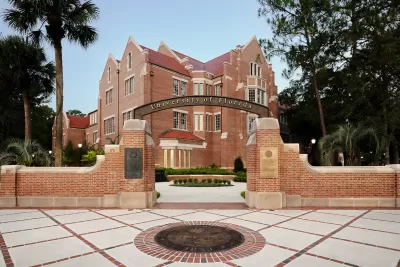 The University of Florida's Department of Urban and Regional Planning is a leader in graduate planning education. Our faculty members are internationally and nationally recognized for their teaching, research, and professional practice. Our students have also received awards from the Florida Chapter of the American Planning Association, the American Planning Association, and the Association of Collegiate Schools of Planning for their scholarship and service.
Contact us to learn how a University of Florida Master of Urban and Regional Planning can further your goals.
What we do
The University of Florida has the only accredited master's degree in urban and regional planning that is available for students on-campus and those 100% online. We have offered a master's degree since 1975, and a fully online option since 2012.
Planning practitioners and academics know the department for its creative use of planning information systems and technologies and interdisciplinary research and education in—
Sustainability;

Planning Information and Analysis;

Transportation and Land Use Planning;

Urban Design;

Housing and Community Development;

Economic Development;

International Planning.
We offer several certificates at both the graduate and undergraduate levels. In addition, we collaborate with faculty within our college and throughout the university to offer many joint and concurrent degrees. We offer concurrent degrees in law, civil engineering, and Latin American studies. Our students can also earn certificates through our many interdisciplinary concentrations as well as a minor in real estate and finance.
How we do it
Our department offers exceptional academic and research opportunities for our students. Our students join us from all over the world, and many actively participate in funded research as research assistants. We educate the future leaders in the planning profession in the master's program, and develop future scholars in the Ph.D. program. Our graduates actively participate in the transformation of the planning profession in Florida, throughout the United States and around the world. Our alumni are leaders in local, state, federal, and international agencies; the private sector; and nonprofit organizations.
The Department of Urban and Regional Planning is part of the School of Landscape Architecture and Planning within the College of Design, Construction and Planning, which is distinctive in its coverage of the full spectrum of the built and natural environments. The college comprises programs in urban planning, architecture, landscape architecture, interior design, building construction, sustainability and the built environment, and historic preservation.
The department has five research centers—
The Geoplan Center;

Florida Center for Innovative Communities;

The Center for Health and the Built Environment;

The Center for International Design and Planning; and

International Center for Adaptation Planning and Design
In addition, faculty in our department are associated with other research centers within the college and across campus, including the Shimberg Center for Housing Studies and the Center for Multimodal Solutions for Congestion Mitigation.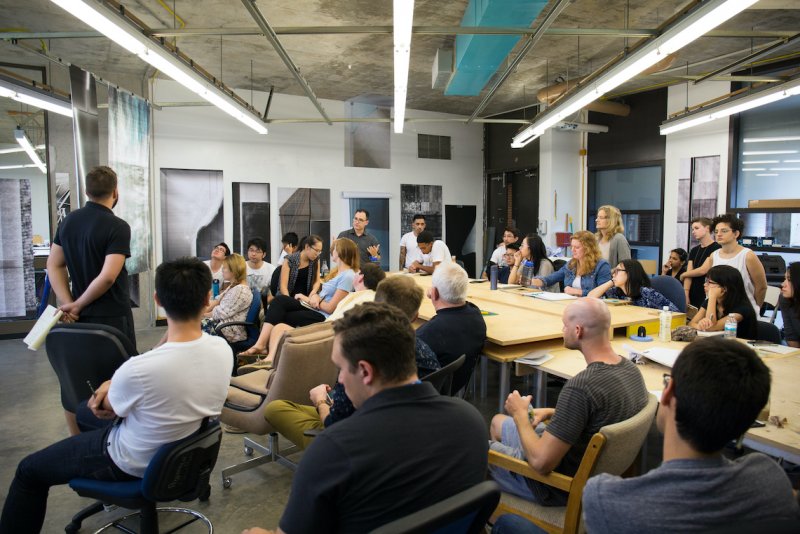 Where we are headed
Our faculty and students constantly work to move the planning profession and our department forward.
We promote social justice and support the community in which we work. For example the project "Neighborhoods As Community Assets" looked at the present and possible future conditions of the Porters Community, one of the oldest African American neighborhoods in Gainesville, Florida. Our research created a community narrative to support communication amongst residents and between residents and the broader community to combat gentrification and displacement of long-term residents. The Florida Chapter of the American Planning Association awarded its Award of Excellence in Neighborhood Planning for this project.

We conduct timely research on the most pressing emerging planning topics. For example, in the fall of 2020, a class of students under the supervision of faculty undertook a planning project to promote community resilience in response to Covid-19. This project included researching the spread and effects of Covid-19 in Alachua County, Florida and developed specific, actionable policy and planning solutions to the crisis.

And, we conduct research internationally—as well as provide opportunities for students to study abroad. For example, our interdisciplinary China planning studio introduces students to planning and design issues through the example of rapidly growing cities in China. Students travel to Shanghai and to Wuhan and participate in a design studio at Huazhong University of Science and Technology.
These forward-looking learning activities, and more, create a productive research environment for our students and faculty.
Your path
As a University of Florida student in the Master of Urban and Regional Planning program, you will complete a 52-credit-hour course of study. Most on-campus students earn their degree in two years. Most online students, who balance school with professional obligations, earn their degree in three years. In addition to our foundation and elective courses, students complete an internship, an urban planning project, and a thesis or master's research project.
Quick links
Program Contacts
Kristin Larsen, PhD, AICP 
Director, School of Landscape Architecture and Planning
[email protected]; (352) 294-1482
Laura Dedenbach, PhD, AICP
Graduate Coordinator, On-campus Master of Urban and Regional Planning
(Primary contact for applicants seeking admission to on-campus master's degree program)
[email protected]; (352) 294-1493
W. Thomas Hawkins, JD, AICP 
Program Director, Online Master of Urban and Regional Planning
[email protected]; (352) 294-1483
Kyle Dost, MURP, AICP Candidate 
Assistant Program Director, Online Master of Urban and Regional Planning
(Primary contact for applicants seeking admission to online master's degree program)
[email protected]; (352) 294-1486
Joint degree offerings
Juris Doctor, Levin College of Law

Master of Engineering, Herbert Wertheim College of Engineering

Master of Arts in Latin American S

tudies

, College of Liberal Arts and Sciences
---
Find More Programs

Lingqian Hu,
Department Chair, Professor
Laura Dedenbach, PhD, AICP,
Graduate Coordinator, On-campus Master of Urban and Regional Planning
University of Florida
Department of Urban and Regional Planning
School of Landscape Architecture and Planning
1480 Inner Road, Suite 431
P.O. Box 115706
Gainesville, FL 32611-5706
US
Planning Accreditation Board
Find More Programs

Lingqian Hu,
Department Chair, Professor
Laura Dedenbach, PhD, AICP,
Graduate Coordinator, On-campus Master of Urban and Regional Planning
W. Thomas Hawkins, JD, AICP ,
Program Director, Online Master of Urban and Regional Planning
Kyle Dost, MURP, AICP,
Associate Program Director, Online Master of Urban and Regional Planning
University of Florida
Department of Urban and Regional Planning
School of Landscape Architecture and Planning
1480 Inner Road, Suite 431
P.O. Box 115706
Gainesville, FL 32611-5706
US
Planning Accreditation Board