The 2016 election presents a contest between two campaigns with fundamentally different views of fair housing in the United States—at a time when fair housing is a growing challenge with deep ramifications for the nation.
---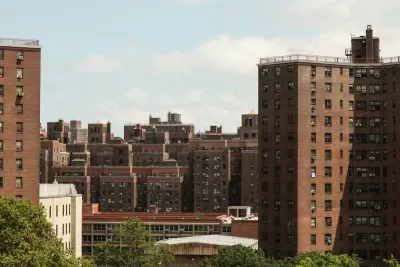 The media coverage and dialogue surrounding the 2016 election has shown widely disparate concern for the issues of race and housing policy. Tens of thousands of words have been written to document and debate whether Donald Trump is racist. Meanwhile, policy proposals for housing remain vague, if not undefined, by the two campaigns, despite a growing affordable housing crisis.
While the issues of race and housing are not represented equally in the 2016 election coverage, in reality they are deeply interconnected. Despite all the debates, media coverage, and discussions about race in the 2016 election, a fundamental relationship to planning has been overlooked.
Evidence continues to grow of the important of fair housing and access to opportunity-rich communities to the outcomes of low-income children, as shown most recently by research from Eric Chyn at the University of Michigan. Chyn's research comes at a time of greater housing need and persistent segregation for kids of color. Working with Dolores Acevedo Garcia at Brandies University, my research has found that 40 percent of African American children and 32 percent of Latino children live in the nation's most opportunity poor neighborhoods, compared to 9 percent of White children in our 100 largest metropolitan areas. The outcomes for youth from this segregation and isolation from opportunity are profound, impacting not only their life chances but potentially hindering economic development for entire regions.
Housing discrimination persists, even in new sharing economy models such as AirBnB, and gentrification pressures are raising more fair housing concerns in rapidly redeveloping urban areas. Communities of color were hit hardest by the foreclosure crisis, and now, as beautifully articulated in Mathew Desmond's Evicted, African American women have become the face of our nation's eviction crisis. Research is also deepening our understanding of how pervasive housing bias can be in the real estate market and housing policy. Growing research from the field of implicit bias suggests that unconscious bias can deeply impact housing discrimination and NIMBY behaviors. Given the challenges rising from the nation's growing diversity, there is a critical need for fair housing to assure communities are economically sustainable in the future.
The Obama Administration will leave office having implemented one of the most significant fair housing reforms in recent history: the revision of the Affirmatively Furthering Fair Housing (AFFH) rule. The controversial new rule is meant to assure greater compliance with entitlement communities that receive HUD funding—an important measure given the continued resistance to supporting fair housing from some entitlement communities.
Donald Trump, however, has a long history as a landlord directly implicated in racial discrimination. The Washington Post and the New York Times have both documented accusations of discrimination against Trump while he was a landlord in working class Queens. In the 1970s, African Americans attempting to rent at Trump's properties had their applications marked with a "C" for colored, and were routinely told units were unavailable. Fair housing testers (i.e., individuals of different races who investigate discrimination claims by posing as tenants with identical financial credentials) would later document the discriminatory practices. White testers were shown available units and black testers would be turned away. The overwhelming evidence led to a federal housing lawsuit in 1973, which was later settled by consent decree and Trump's company agreeing to various concessions.
In contrast, Tim Kaine, Hillary Clinton's vice presidential candidate, is a former fair housing attorney, who built a career challenging landlords like Donald Trump. For nearly two decades, Kaine focused the majority of his case work on issues of fair housing. His career included victories in cases pertaining to discriminatory lending, discrimination in advertising, discrimination in rental housing, and racial steering. In the 1993 King Properties litigation, Kaine reached a settlement with a large rental property landlord accused of steering black tenants to predominately black rental complexes while denying them access to predominately white rental complexes—a story reminiscent of the discrimination case facing Donald Trump 20 years earlier. 
Kaine issued the Clinton campaign's most detailed proposal to support housing opportunity in a recent opinion article published in CNN: "How to make housing fair in America." The vice presidential candidate directly contrasts his experiences fighting for housing justice to Trump's past contributing to housing discrimination. The Clinton-Kaine housing proposal includes more funding for the Low Income Housing Tax Credit Program, greater rental assistance, more investment in public housing authorities, and incentives to support down payment assistance to first time homebuyers.
The Clinton-Kaine campaign housing proposals are open to critique, such as questions about what additional resources will support these proposals. Also, Senator Bernie Sanders offered a valid critique of Secretary Clinton during the primary campaign by focusing on her connections to Wall Street financial institutions, many of which were implicated in a housing crisis that had clear discriminatory impact on communities of color.
Meanwhile, white supremacists have joined ranks with Trump, emboldened by the similarities between their beliefs and the Republican candidate's words and past actions. Those shared beliefs are common motivating factors behind opposition to housing integration and support of segregation. "Alt-right" discussion boards and web sites are filled with comments by those hoping a Trump presidency will abolish the Department of Housing and Urban Development (HUD) and assure the federal government reverses course on fair housing, or as some alt-right bloggers have described "shut down HUD's Detroitification program." In some respect, Trump is supporting these hopes and aspirations. Trump has already stated he would eliminate the revised AFFH rule established by President Obama.
Given the accusations of racism, what would a Trump presidency's housing policy look like? His running mate, Governor Pence of Indiana stated in the recent vice presidential debate that institutional bias and implicit bias do not exist. In the second presidential debate, Trump described inner cities as crime ridden and a "disaster…in every way possible" (a point that has already been countered by the New York Times). What is not clear is what he would do about these issues. Nor does he recognize how housing discrimination, like he practiced earlier in this career, contributed to the conditions he finds a "disaster" today. Would Trump press the federal government to rescind fair housing measures and other civil rights, or would he end funding for affordable housing and fair housing enforcement? As our nation's primary fair housing enforcer, would HUD be vulnerable to more funding cuts in a Trump administration? Will NIMBY proponents who oppose affordable housing feel emboldened by Trump's positions, words, and past history?
The housing crisis is a civil rights crisis, and a big question, with profound implications, remains unanswered: When the issues of race and housing are brought into the remaining presidential debate, will we be asking the right questions?
Jason Reece, Ph.D., is an assistant professor of City & Regional Planning at the Knowlton School of Architecture, The Ohio State University.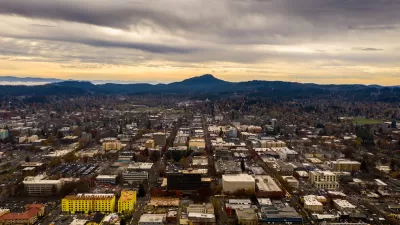 Eugene Ends Parking Minimums
In a move that complies with a state law aimed at reducing transportation emissions, Eugene amended its parking rules to eliminate minimum requirements and set maximum parking lot sizes.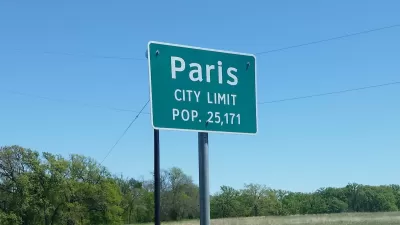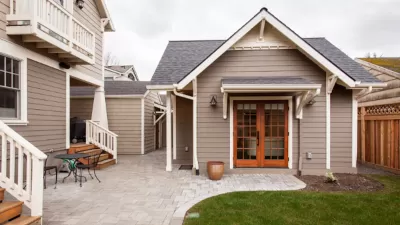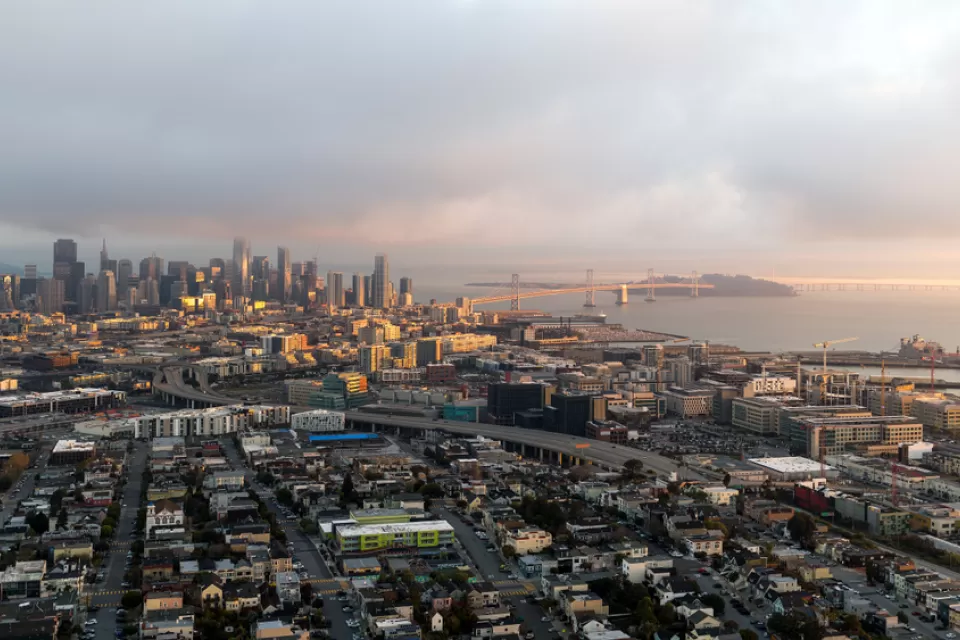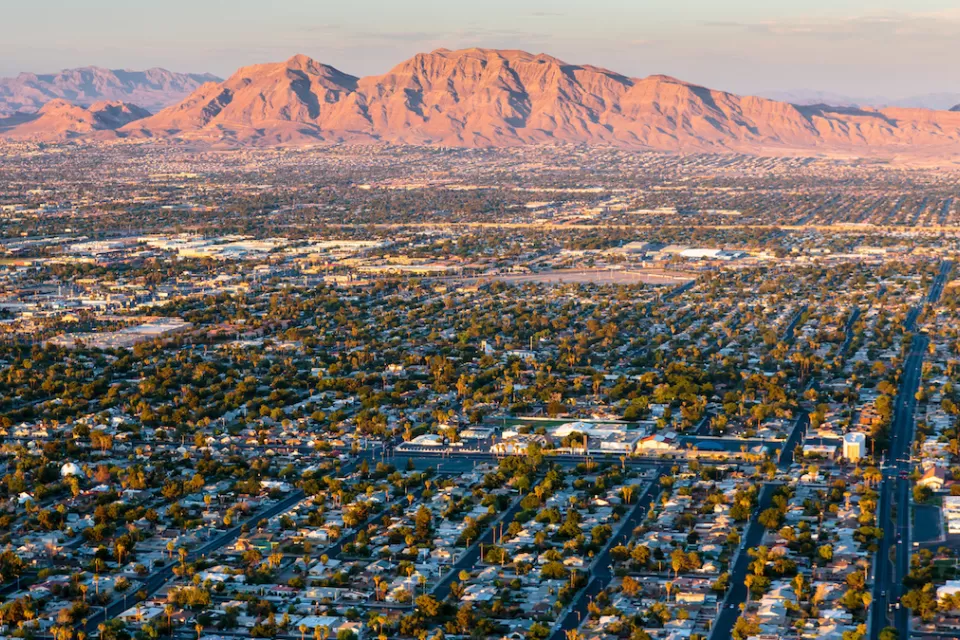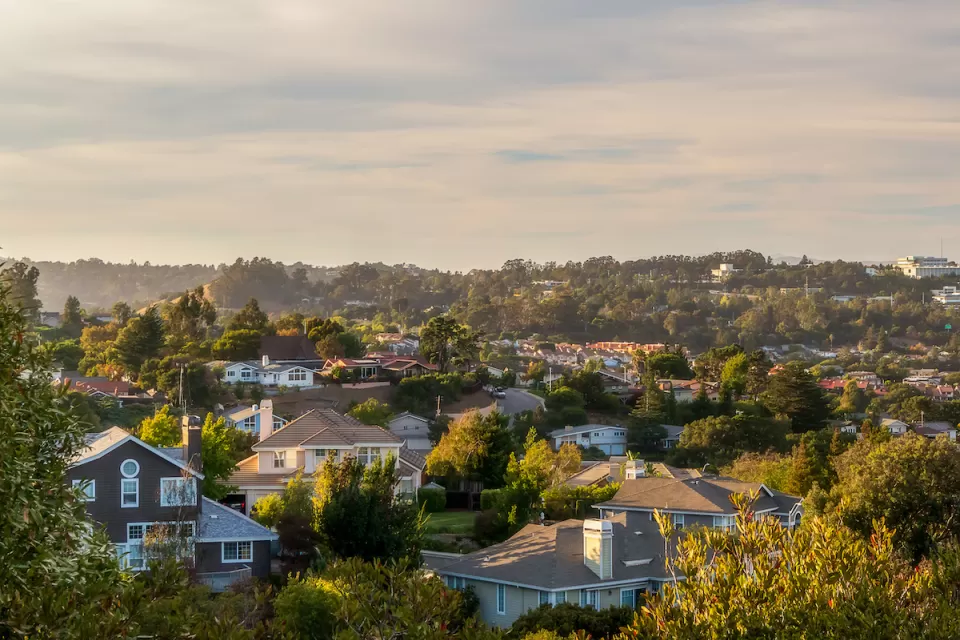 This six-course series explores essential urban design concepts using open source software and equips planners with the tools they need to participate fully in the urban design process.
Learn the tools for implementing Universal Design in planning regulations.
View More