Beloved Bicycles, in Oil and Acrylic
Artist Taliah Lampert paints portraits of bicycles, particularly well-used and loved bikes. She sees them as symbols of freedom and empowerment.
From Lampert's artist statement:
"Bicycles are important, beautiful,
and worth a close look.
Most bikes I paint are, or have been, used daily
for transportation, recreation,
messenger work and/or for racing,
They are worn and customized uniquely,
being at once a specific bike
and a collective symbol of empowerment."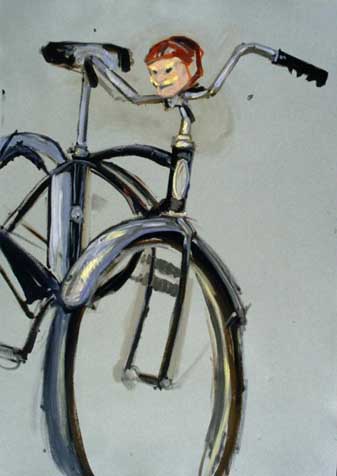 American Red Baron by Taliah Lampert
Topics